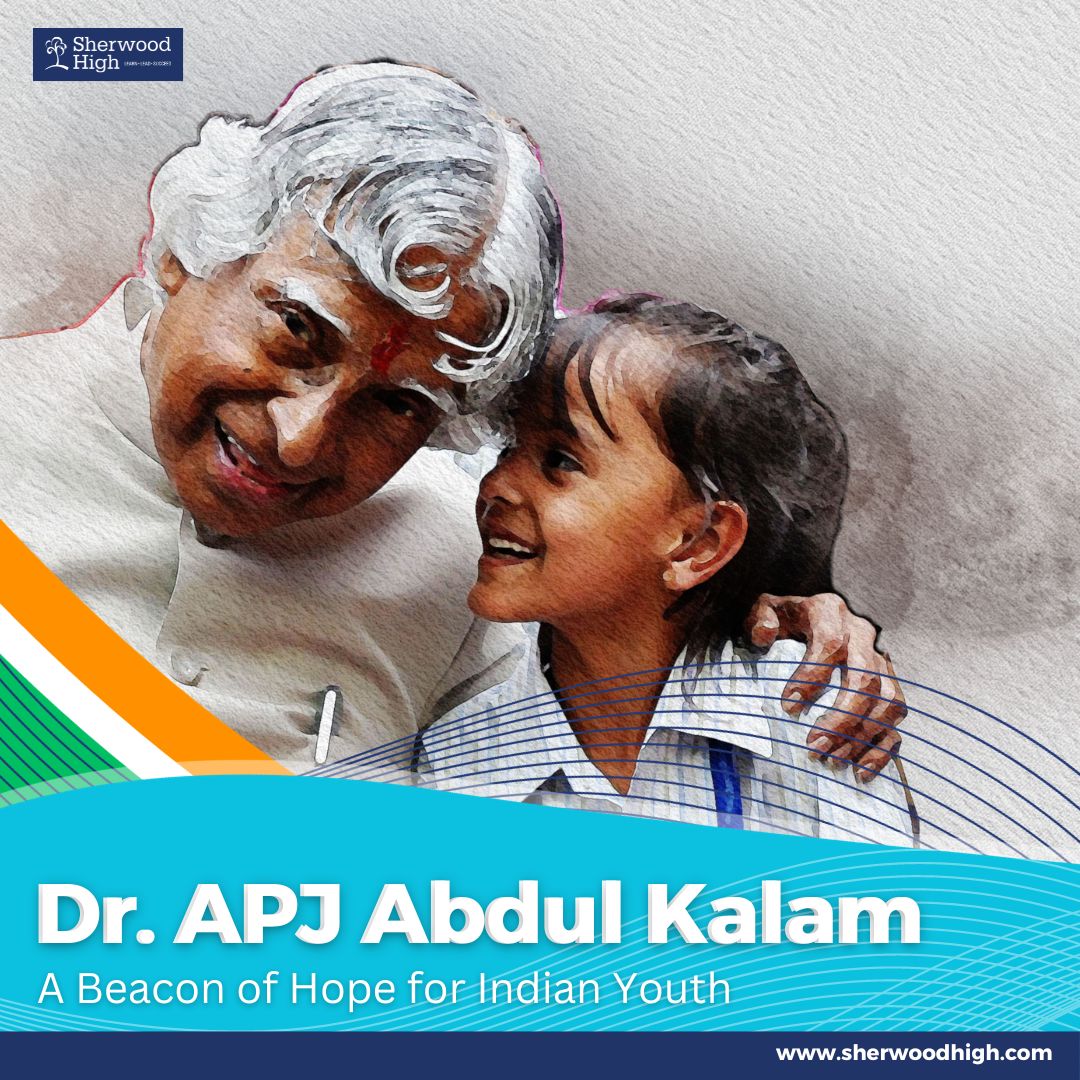 Dr. APJ Abdul Kalam: A Beacon of Hope for Indian Youth
Dr. APJ Abdul Kalam: A Beacon of Hope for Indian Youth
An embodiment of excellence, sacrifice and service, Dr. Kalam continues to inspire millions through his bestselling books and recorded speeches
His incredible story of triumph against adversity helps Indian youth dream big
Simplicity, integrity, commitment to excellence and an unwavering devotion towards development of the nation defined the 11th president of India, APJ Abdul Kalam. The genius and skill he displayed and the heights of success he achieved belies the humble background he rose from.
Dr. Avul Pakir Jainulabdeen Abdul Kalam was born on 15 October, 1931 in the remote island town of Rameswaram in Tamil Nadu. His incredible life journey is a great story of inspiration for both young and old. But, his tale of academic and occupational success is particularly inspiring for students and youth who aspire to make it big.
There is no dearth of stories depicting triumph against adversity in India and across the world, but Dr. Kalam's journey against all odds not just inspires us, it actually offers a roadmap to success for the common man.
A model of determination and positivity, Dr. Kalam's story offers hope to countless individuals worldwide. Particularly those who are staring into the dark sky when the stars of good fortune are conspicuous by their absence.
Dr Kalam began his life in the humble settings of the quaint coastal town of Rameswaram, in the fabled Pamban Island.
His childhood was marked by simple yet spiritual life of a pre-independence small town, characterised by values of humanity, fraternity and empathy. These values shaped his character and accompanied him as he left the town for higher studies and climbed the ladders of academic and occupational excellence.
His parents not only instilled in him a sense of discipline and dedication, but also respect, love and care for others. This value-based upbringing set the stage for his extraordinary rise not just as a brilliant scientist and thought leader, but more as a human being par excellence.
Knowledge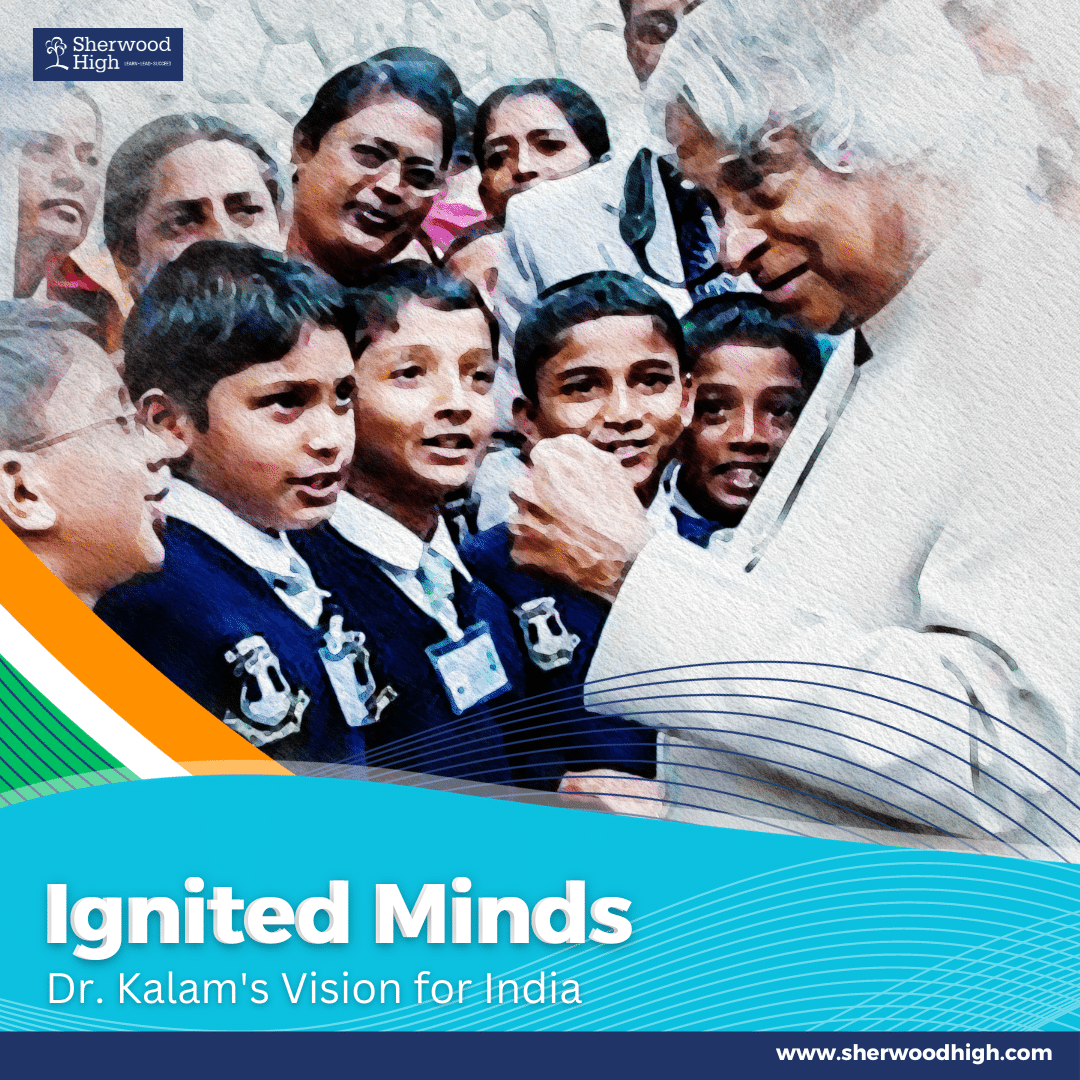 As much as his love for people, love for knowledge defined Dr. Kalam, which is easily visible in his journey through the school, university and as an accomplished scientist.
Coming from a humble background, Dr. Kalam didn't have the means to pursue higher education, but his love for knowledge and unwavering dedication for excellence saw him through.
Despite financial limitations, he not only pursued a career in aeronautical engineering, he actually excelled in it, not letting his circumstances impact the results or dictate his fate. This shows us that passion and perseverance can overcome any obstacle.
Excellence
A glance at the life-journey of Dr. Kalam reveals his passion for aviation and space exploration. After specialising in Aeronautical Engineering from the Madras Institute of Technology, Dr. Kalam got a major breakthrough, getting to be part of India's space and missile missions.
As he began working on India's nascent space programmes with ISRO, his pursuit of excellence and diligence put him in a leadership position.
As the Project Director, DR. Kalam was instrumental in developing India's first indigenous Satellite Launch Vehicle (SLV-III) which successfully injected the Rohini satellite in the near earth orbit in July 1980, making India an exclusive member of the Space Club.
He was also responsible for the evolution of ISRO's launch vehicle programme, particularly the PSLV configuration.
After putting India on the universal space map through his two-decade association with ISRO, Dr. Kalam then turned his focus on developing missile technology.
As the Chief Executive of Integrated Guided Missile Development Programme (IGMDP), Dr. Kalam took up the responsibility of developing Indigenous Guided Missiles.
As the leader of India's most crucial defence programme, he was responsible for the development and operationalisation of AGNI and PRITHVI Missiles.
However, his role was not limited to developing indigenous capabilities in critical technologies, but he was the vital cog that ensured multiple government institutions worked together in harmony for a common goal.
These achievements not only demonstrate his scientific prowess, but also highlight his leadership skills that could put together great minds for great collaborative success.
Missile Man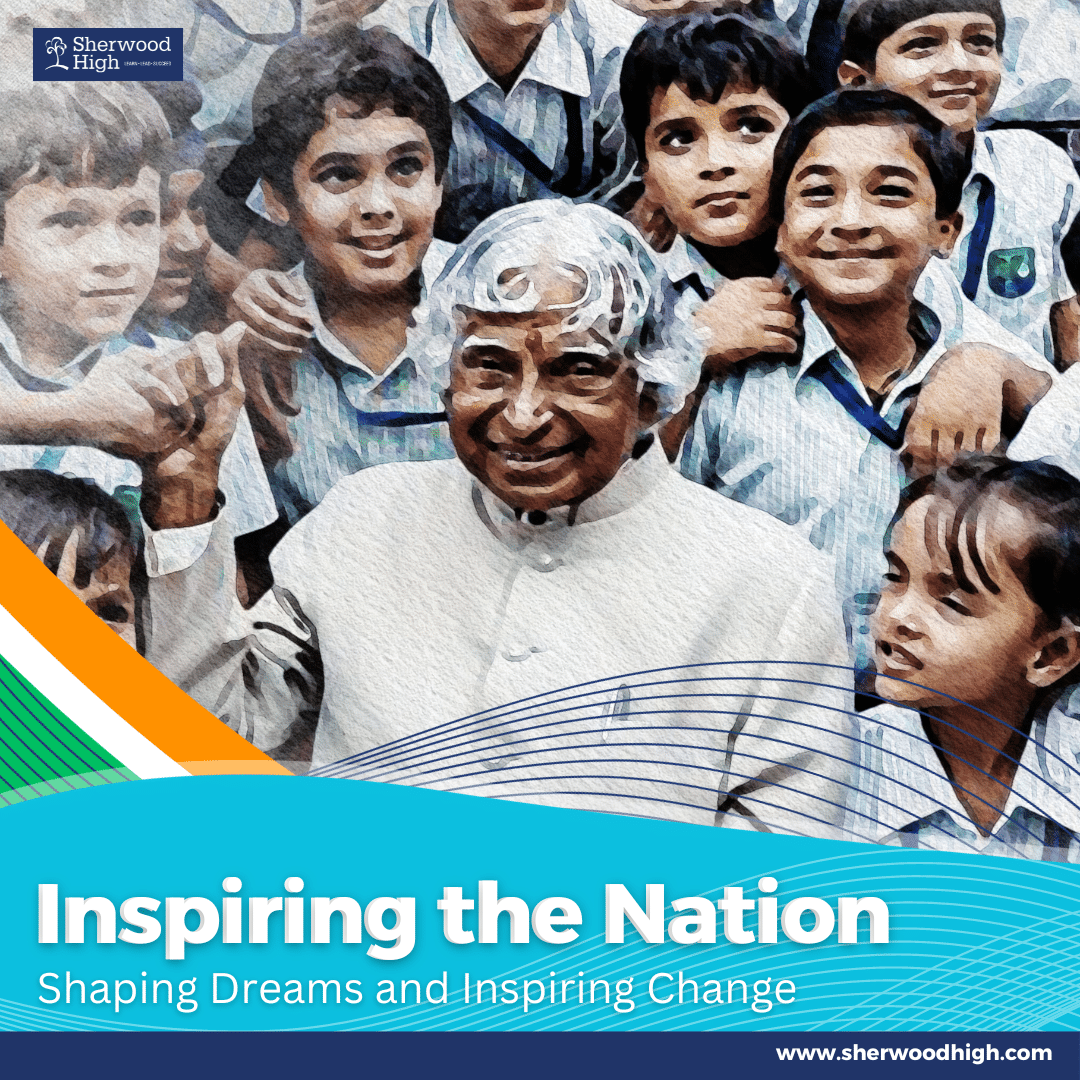 His efforts didn't go unnoticed. As India demonstrated its incredible defence capabilities, testing one missile after another successfully, the world recognised Dr. Kalam's invaluable contributions, giving him the prestigious title of "Missile Man of India."
Dr. Kalam's groundbreaking work in missile technology not only elevated India's stature but also inspired countless aspiring scientists and engineers to pursue their dreams.
Teacher
As a visionary and motivational character, Dr. Kalam has always been keen to share his experiences, life lessons and pearls of wisdom he gathered throughout his career.
Not only did he share his experiences, ideas and wisdom with the common folk through his countless public talks and lectures, he also actively taught at universities and wrote a number of best-selling books, including 'The Ignited Mind' and the 'Wings of Fire,' his most popular book.
The basic premise of all these endeavours was to share his knowledge and inspire the young minds to seek knowledge and pursue excellence.
More than the technical and scientific knowledge, his books and lectures share the invaluable life lessons. Humanity, not science, was the primary focus of his teaching, emphasising on the importance of perseverance, dedication, and the pursuit of excellence in every endeavour.
Apart from visiting the universities and schools regularly, despite being busy with scientific pursuits, Dr. Kalam took up full-time academic roles as soon as he was relieved of his responsibilities as the scientific advisor to the Government of India.
In November 2001, Dr. Kalam joined Anna University, Chennai, as the Professor, Technology & Societal Transformation. Apart from teaching, he was involved in research work as well.
Following his stint as the President of India from 2002 to 2007, Dr. Kalam, once again dedicated his life to teaching. He joined as the visiting professor at the Indian Institute of Management (IIM) in Shillong, IIM Ahmedabad and IIM Indore.
Apart from these assignments, he took up the mission of igniting the young minds for national development by meeting high school students across the country.
Leader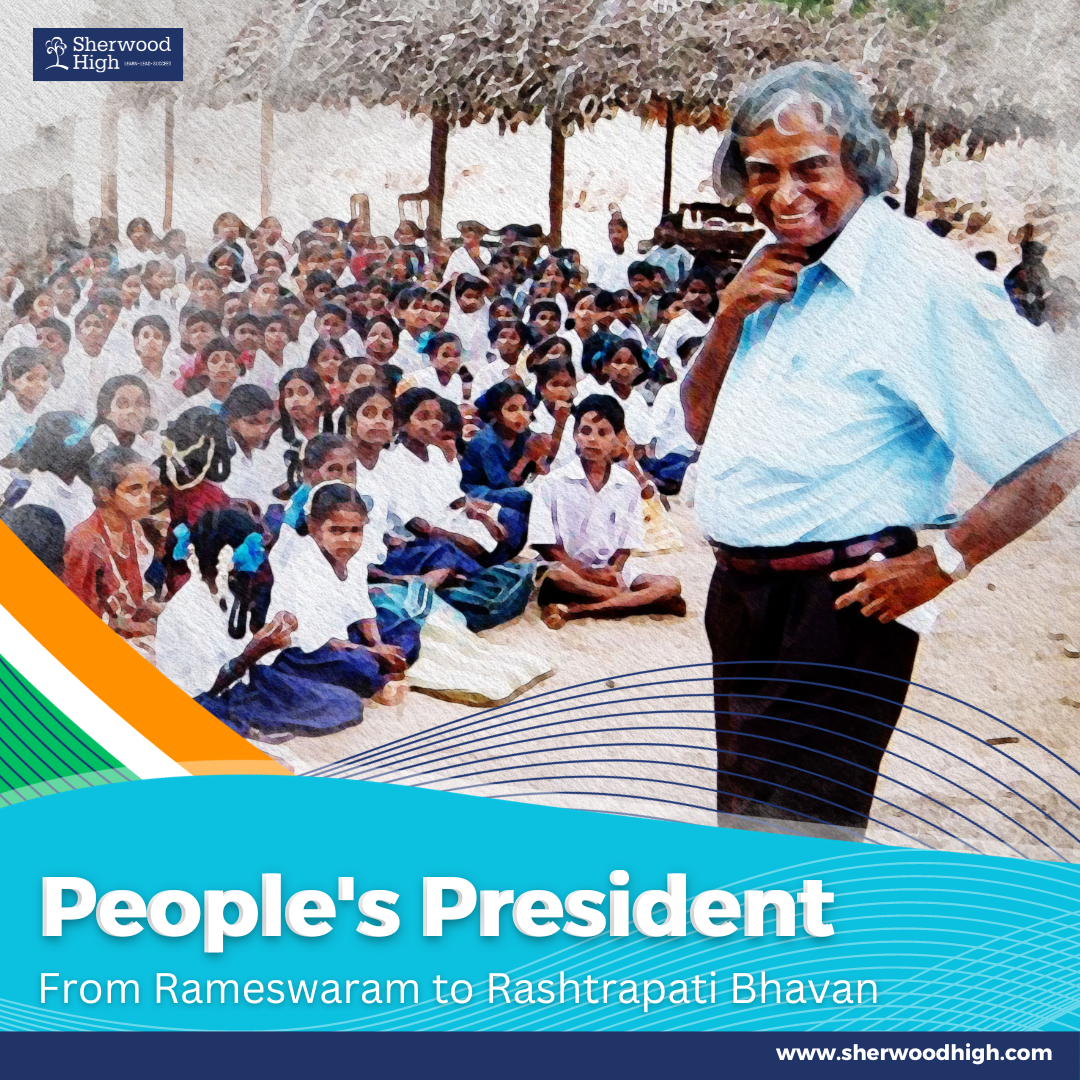 As excellent as he was a scientist and a teacher, he was equally exceptional as a leader of men. Beyond his scientific brilliance and excellence in teaching, Dr. Kalam was revered as a very popular President, endearing himself to citizens from all walks of life across the nation.
His humility, affability and accessibility turned him into the darling of the masses and classes alike, his tenure as the President of India from 2002 to 2007 is seen as one of the most successful presidencies.
Even as a president, he remained committed to nurturing the country's youth and encouraging their participation in shaping India's future.
But, before he entered the highest office of India, he had served the nation in various capacities.
He was the Scientific Adviser to Defence Minister and Secretary, Department of Defence Research & Development from July 1992 to December 1999. During this period he led to the weaponisation of strategic missile systems and the Pokhran-II nuclear tests in collaboration with Department of Atomic Energy, which made India a nuclear weapon State.
From November 1999 to November 2001, Dr. Kalam served as the Principal Scientific Advisor (PSA) to the Government of India, in the rank of Cabinet Minister. As PSA, he was responsible for evolving policies, strategies and missions for many development applications.
Dr. Kalam was also the Chairman, Ex-officio, of the Scientific Advisory Committee to the Cabinet (SAC-C) and piloted India Millennium Mission 2020.
Accolades
Dr. Kalam is one of the most distinguished scientists, thought leaders and statesmen of India. He had the unique honour of receiving honorary doctorates from 30 universities and institutions.
Medals and honours came to him like flies flocking to honey. He received the highest civilian award Bharat Ratna in 1997, but before that he received Padma Bhushan (1981) and Padma Vibhushan (1990). He was also a recipient of several other awards and fellowship from many professional institutions.
Despite his remarkable achievements and countless accolades, Dr. APJ Abdul Kalam remained a modest and humble individual right till the end.
He was a model of integrity, simplicity and dedication, leaving an indelible mark on everyone who met him even briefly.
Conclusion
Dr. Kalam's journey of excellence and service to humanity spanned more than six decades, during which he worked devotedly as a scientist, teacher and statesman.
The pinnacle of his career came when he was elected as the 11th President of India. His illustrious journey on this earth came to an end on July 27, 2015, while addressing students in Shillong.
Dr. Kalam breathed his last, succumbing to a cardiac arrest, but not before inspiring millions of young men and women to dream big and serve the nation.