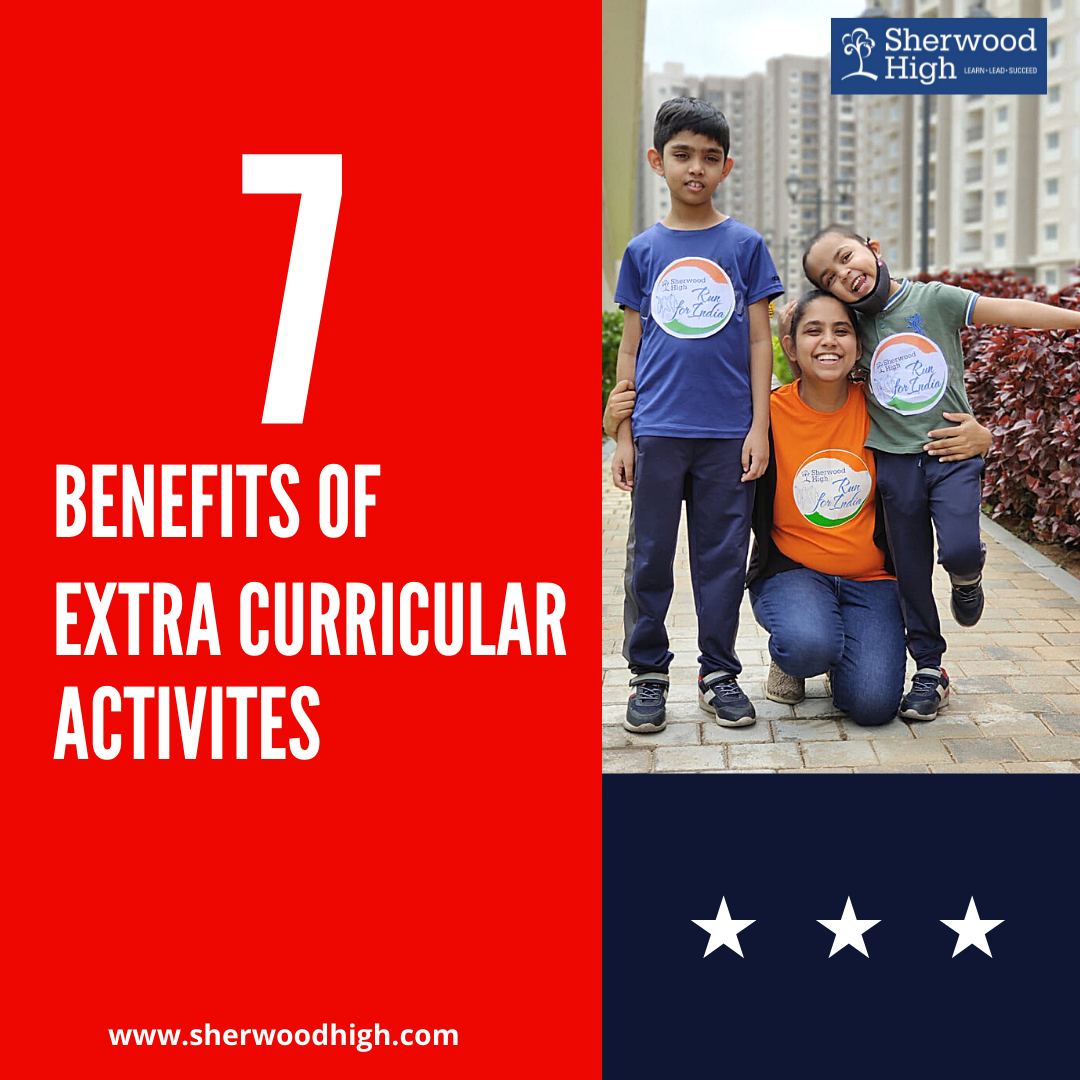 Seven benefits of extracurricular activities.
Seven benefits of extracurricular activities.
What are extracurricular activities?
Before we break down the benefits of extracurricular activities, let us understand what extracurricular activities mean. By definition, extracurricular activities are those that are "pursued in addition to the normal course of study", or "outside the regular curriculum or program of courses".
Meaning any activities that you take part in, apart from your academic or regular theory courses, that help you learn, or benefit your learning, or even help in developing a skill, are simply called extracurricular activities. For example, taking part in an elocution.
As one of the most reputed and leading ICSE schools in Bangalore, Sherwood High believes in the far-ranging benefits that undertaking extra-curricular activities will have on many aspects of your child's development. 
We believe that extra-curricular activities are a critical part of their school life, as it is through these activities that they can show their skills outside of the classroom, while we provide them an opportunity to showcase their multifaceted interests, from sports to music and drama or personality development and so on.
There are a whole range of benefits that come from your children getting involved in extracurricular activities. Therefore, as parents and caregivers, we need to be encouraging when our children want to take part or engage in extracurricular activities. In this blog, we will understand the benefits of extracurricular activities and why these activities are so important for students in their everyday life. 
What are the benefits of extracurricular activities?
While extra-curricular activities help a student develop a personality with amazing skills that will help them grow and develop with better social skills, increase their confidence and self-esteem and also have a positive effect on their mental health and well-being. We will look at the super seven benefits of extra-curricular activities in this blog specifically.
1. Developing Crucial Skills:
The generosity of educational advancement has been enhanced round the clock. Extra-curricular activities have helped to spread the wings of vital skills in every child's holistic progress.
Communication, for example, is one such crucial skill that every parent strives to build in their children. This is especially true of this generation, whose interest in face-to-face communication has quite unfortunately been overtaken by gadgets and technologies.
However, taking part in activities like 'ice breaker', 'story telling', 'speech and debate', can indeed help them maintain healthier interactions with proper eye contact, as proper communication can uplift them through every stage of their life.
Engaging in other relevant activities, according to your child's skills or interests, could help them escape the risks of lagging in opportunities in school and later on in life as well.
2. Social Interactions:
Solely, academics and research fall under partial solutions for healthy development. It advances knowledge, but knowledge without social interactions is futile. Necessarily, we need to equip the young minds with various activities, both physically and mentally, that could increase self-esteem, positive social support system, and boost neighborhood harmony.
The degree of courage to socially involve oneself in taking action against circumstances, either man-made or natural, is a must-needed skill in every individual.
Reaching out to the needy and helping one another to develop a space for the backward societies, helping fund for a cause, teaming for latent educational changes, and to spread theoretical awareness among the societies is a milestone to reach. Eventually, these skills provide children with a strong backbone to guide and influence young minds through interactive and essential activities. 
3. Productive Interval: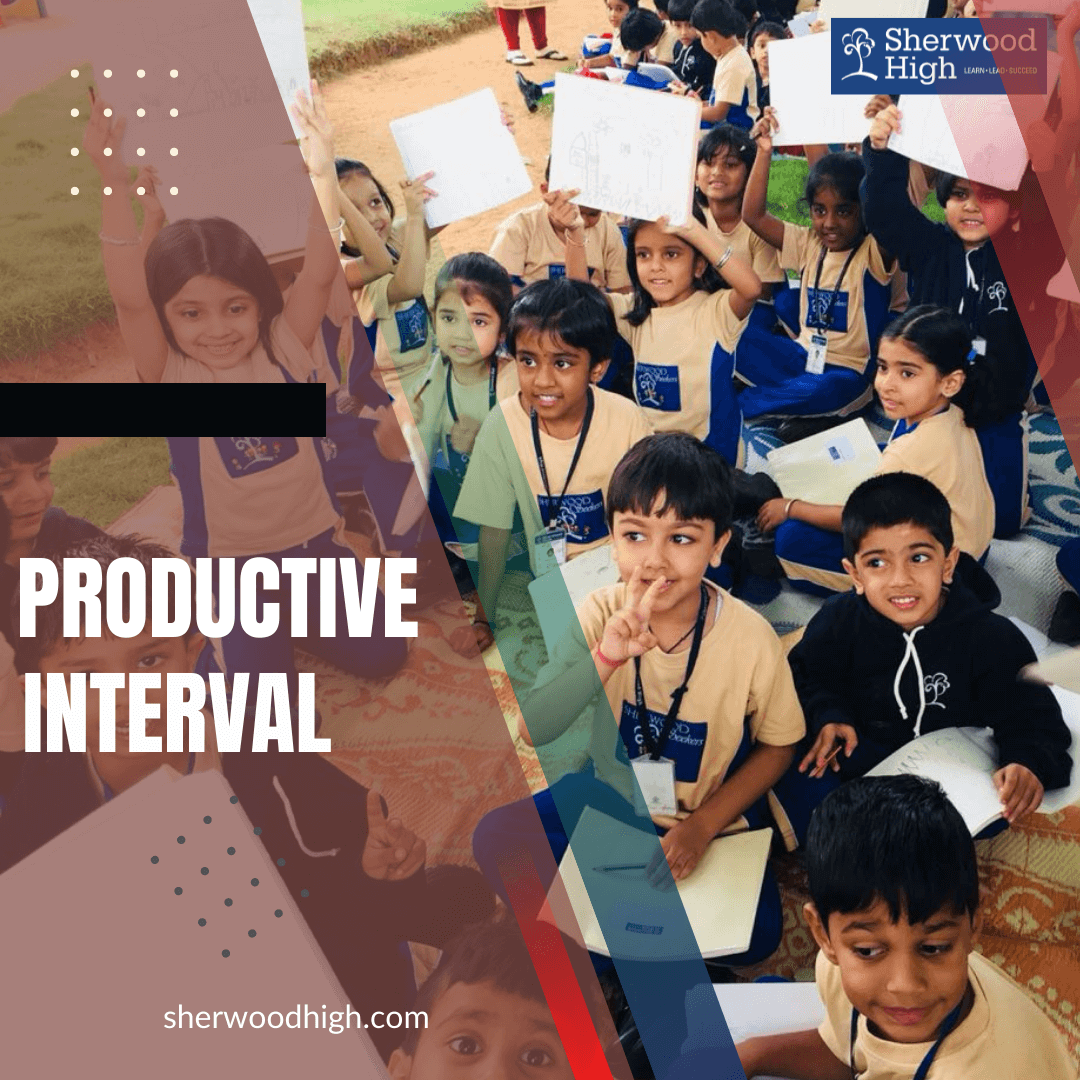 Aside from school, extra-curricular activities help children do something that is fun, while also giving them the chance to explore their passions and to discover what may interest them beyond academics while taking a break from regular learning.
Productive Interval, in simple terms, is a period of time where assured progress and a better degree of determined skills and development in varied fields can happen.
Helping children take part in solo activities can level them up in better thinking, decision making, and listening aids, while group activities build leadership, cooperation, and strategic thinking.
4. Aids creative thinking and innovation:
Taking part in different activities helps children explore various interests and create broader perspectives, as they will have the opportunity to explore a range of interests and unlock creative ideas that they were previously unaware of having.
Even though it takes years to build and enhance their candidacy, the fruit grown through the process is sweeter than one could ever have. This is where young minds build in better advancements, technically and emotionally.
The precious part of every child's life implies on the outcome of who they are outside the classroom, where they can build better opportunities, rather than wait to get one!
Being innovative or thinking outside of the box is extremely essential to be recognized as unique or stand out from others. For example, the real incident about Google CEO Sundar Pichai, when he once lost his route for hours and showed up late at a function, has completely changed traveling while saving valuable times of millions of people, because of his determination of finding a way out, leading to his product Google Maps!
5. Scholastic Achievements: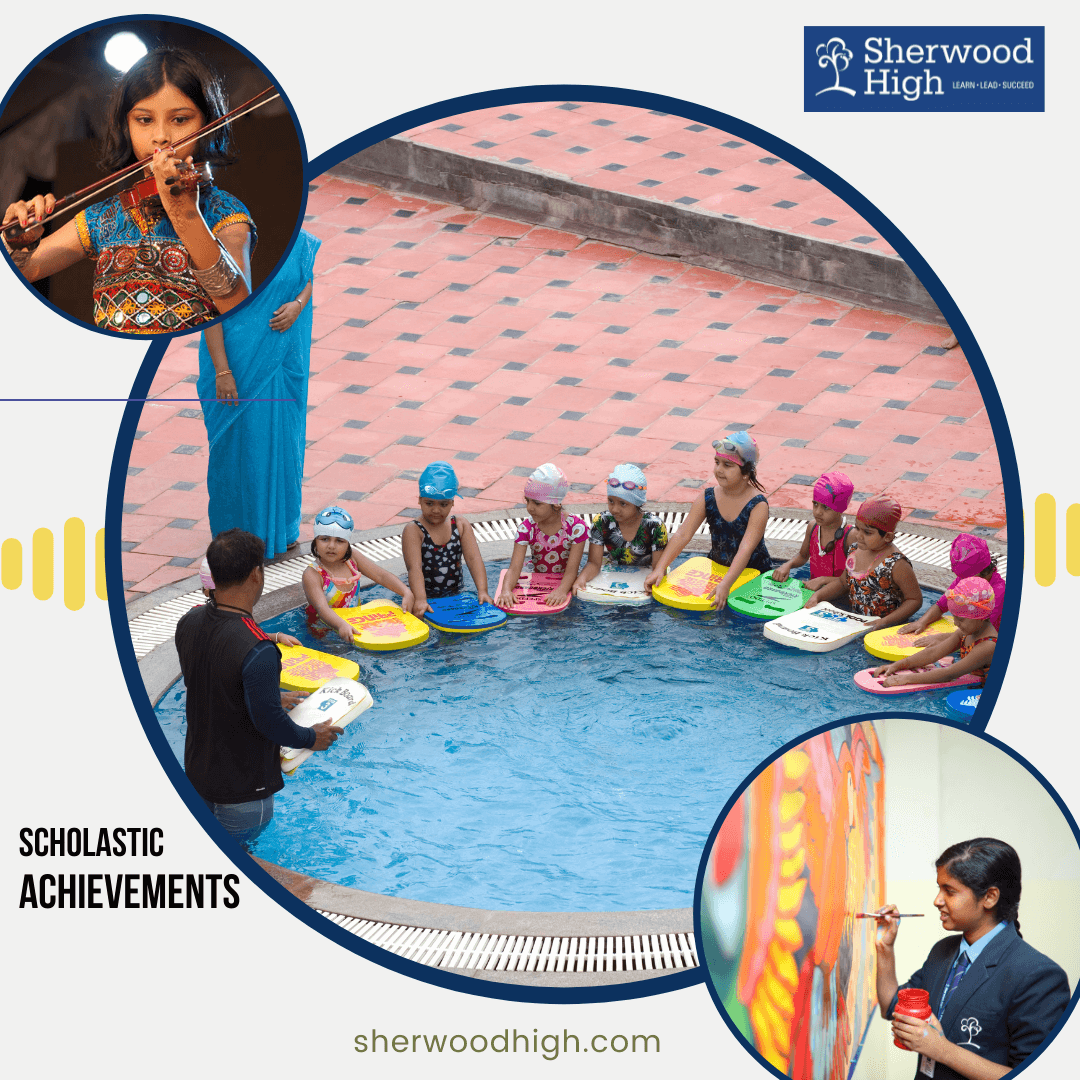 Studies across the globe have proven the speculative growth in a child's academic adaptations, where the one that carries education and extracurricular activities hand in hand has increased level of brain functions that augments concentration and mindfulness of achieving better grades.
Art and cultural activities, sports activities, volunteering events, competitions, etc., help children understand that they are capable of moving above their requirements. These skills not only cabinet pastimes and accomplishments but also develop them to grow from amateurs to professionals in their fields of interest, eventually.
6. Acquaint to fresh challenges and opportunities:
Being involved in extracurricular activities can benefit in many ways, as children get exposed to an infinite variety of activities.
So they can explore things in complexity by learning and experimenting with anything that interests them or through trying new activities which they may previously not have been very fond of.
Sometimes students might step back from something, thinking that they only have a particular skill set that they are good at, but in reality, while they get exposed to different events to try, it might take nothing much to give it a shot, and that new skill would probably interest them much more than the others. 
Either they master a new skill or not, we need to remember that success is not always an important factor. Sometimes the experience and the outcome of such new-fangled participation matters!
7. Expressive Resume: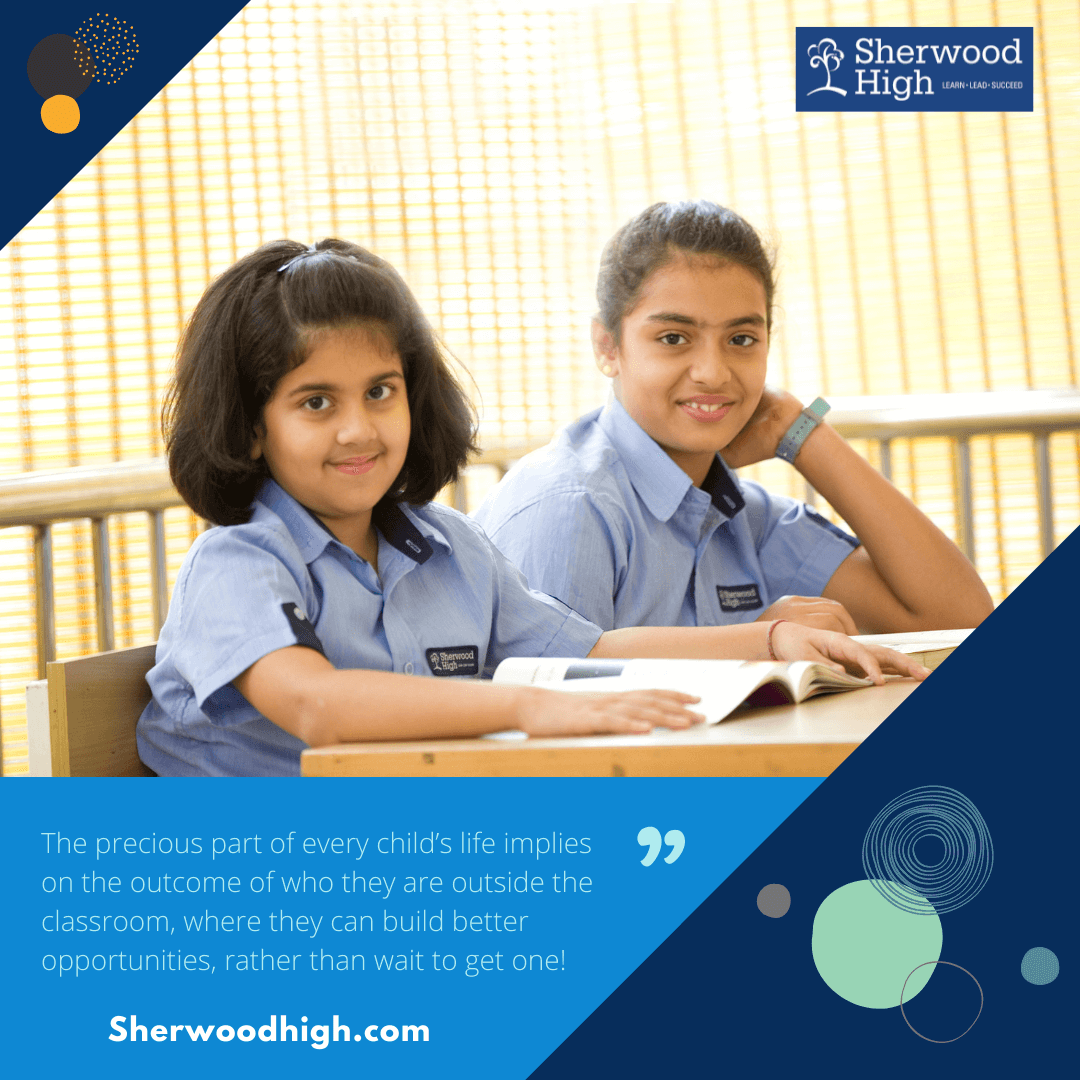 All children grow up and ultimately progress in their careers. Many of the hiring agencies consider it an advantage to hire people with good potential in academics while exhibiting hard and determined skills in extra-curricular areas.
They foresee the success of such candidates in a forthcoming environment within their companies. This eventually hinges upon the commitment and deep adaptation of such activities. For instance, while applying to the fields of journalism, one could have taken part in campus publications, which will be an added advantage to draw the attention of employers. 
Likewise profiling to mathematics and having excelled in different levels of mathematical competitions, singing and acting fields where being a part of the campus or various new gen talent forums, leadership talents, and skills in management areas and so on would be of use in their respective profiles.
While the list goes on, these skills can get your children through prolific chances against years of experienced candidates. The tangible proof gets you occupied with better openings, especially while they lack job experience as freshers.
To conclude:
Extra-curricular activities help children prepare themselves and their surroundings for sustainable changes, think beyond and experiment with adaptive changes, can help widen imagination and perspective, and help in out-of-the-box thinking.
At Sherwood High, we make it a priority to keep children engaged, and schooling in Sherwood High is full of exciting activities that spark your child's imagination and aid their interests.
As parents and caregivers, you can try to understand your child's general interests and consider what they may or may not like to take part in. Always be encouraging and make sure you do not force or push children in activities that may make them uncomfortable.
We should also make sure not to restrict young children from exploring their potential strengths and skills, as these aids can help your children be a comprehensive native of tomorrow.