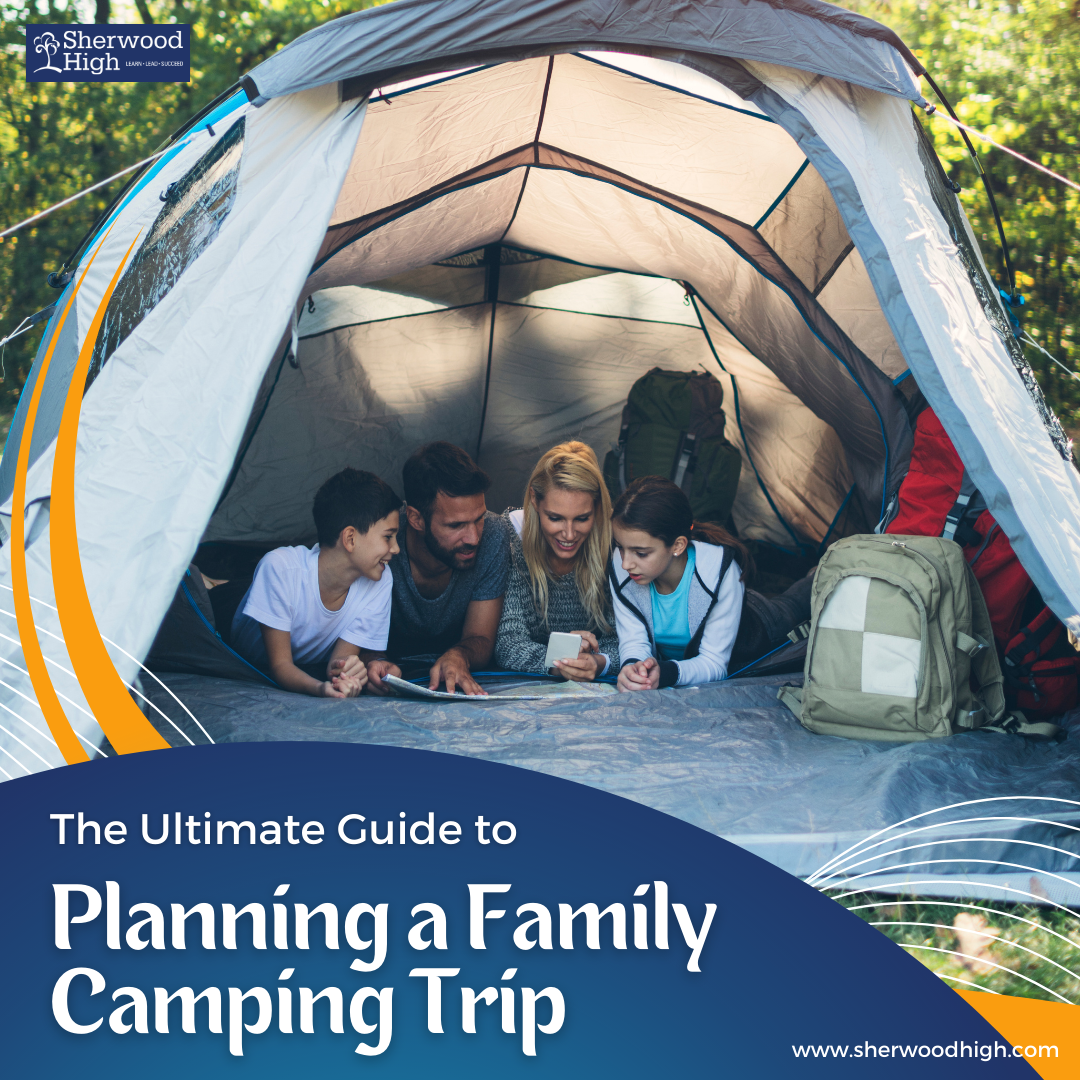 The Ultimate Guide to Planning a Family Camping Trip
The Ultimate Guide to Planning a Family Camping Trip
For the family camping trip to enjoyable and successful advance planning is essential
From choice of destination and route to appropriate gear, food and activities, a range of things make camping successful
In the modern world, with most of the people stuck indoors, entangled with the technology, either for work or in social engagement, most of us live a life less connected with nature.
But, human beings are part of nature and are designed to be connected with the universe. We are at best when we are in sync with nature.
In order to realise our true potential as human beings and truly appreciate the bounties of nature, we need to step out of our comfort zones and spend time outdoors.
This will help us understand how nature works overtime to keep us alive and how dependent we are on all the elements around us and within us for every breath of ours.
The best way to build this appreciation among our children is to take them out on camping and help them see nature at work from up close.
Apart from connecting with nature, camping is also the ideal way to connect with your kids, provided you are unplugged from everything and totally absorbed in the experience of camping.
More than the adults, children will welcome the break from the homework and all other usual activities. With the abundant energy that children have, you will see that an outdoor trip will help them unleash their true selves and discover new aspects of their personalities.
Lessons
From gazing at the sky in the dark and quiet nights from the peaceful environs of a farm to watching a stream of pristine water gargle its way to oblivion, camping offers multiple opportunities to learn important lessons of life.
Wake up to the melodies of wild birds and feel that soothing and refreshing morning breeze on your face or sit around a camp fire with the family, contemplating, reflecting, discussing life, sharing the goodness and appreciating the moment of closeness. There is so much that a short camping trip can offer.
Children will particularly enjoy the multiple activities and adventures that camping offers. From collecting fire wood and making a fire to fishing and cooking a meal on a barbecue grill, camping offers children lessons that are otherwise hard to learn for them.
Planning
There could be plenty of fun activities for the entire family depending on the location, such as chasing butterflies, bird watching or observing the flora around you.
If the location allows, you could also try cycling, boating, trekking or swimming.
If the location you have chosen is a farm, then depending on availability, children can try some farming activities, which will help them appreciate the efforts of farmers in producing food for us.
For your camping to be truly enjoyable, you will have to plan well in advance, so that you can have the best location and all the resources required for a successful camping trip.
While you don't have to go crazy in planning a family camping trip, it does require some preparation.
Some of the details might seem minor, but they will be the difference between a good camping experience and a disaster.
If your idea is to ensure your family has a memorable adventure, then some advance planning is essential.
From the booking of destination to purchase of the right gear and sorting of route and schedule as well as ensuring you have all the food supplies, every aspect of your trip has to be secured so that you don't have any surprises when the adventure begins.
However, don't let your preparation overwhelm you, turning an adventure into a drudgery. This is where you can involve the entire family, especially kids, so that they can learn what goes into planning an adventure. This will also make the process fun for the entire family.
Here are some of the steps you can take to ensure your camping trip goes on smoothly:
Destination
 Choice of location is central to how good your camping is going to be. For the beginners, it is not advisable to choose a location that is totally wild or unattended. If you are camping for the first time or have very little experience of camping then it is better to select location based on familiarity or book a space in a farm or a resort where they will make all the arrangements.
Choice of location should also depend on the activities you are planning and the comfort level you are looking for.
For the first timers, it will be good to have the toilet and bathing facilities to make sure your children are not totally uncomfortable. You can have these facilities either in a farmhouse or a resort, hence it is advisable to avoid a completely wild place for the first timers.
Whatever adventures you want to experience, your destination should allow these activities. For example, if you are planning to go fishing then your campsite should be close to a stream or lake. If you want to enjoy the aura and vibes of nature then your campsite should be close to the woods where you can safely take a walk and experience the bounties of nature.
There are plenty of farmhouses and resorts that offer a range of activities along with the facilities of camping in their premises, look them up on the Internet and choose what is most appropriate for you.
Make sure to check out user reviews and ratings before making your bookings.
Gear
Once you decided on the destination and the activities you are going to do during your trip, your next task is to get the gear that are most suitable for your trip.
The most important item you will need for camping is the tent. If your camping destination doesn't provide the tents, then you will have to either hire the tents or buy them from adventure sports stores such as Decathlon.
Apart from the tent, you will need plenty of other items that will come in handy for the trip.
Here is a list:
First-aid kit (fully stocked and ready to use)
Camping mattresses
Camping stove and fuel
Flashlights
Extra batteries
Insect repellent
Sunscreen
Headlamps
Barbecue Grill
Charcoal
Adventure Gear (depending on your activities)
Cool box
Packing
Planning is only half the job done, the real challenge is to get all the items in your check list and to pack them appropriately for the trip. The most difficult part is to anticipate and get all the things needed by the children, especially if the kids are small and are not used to the rigours and discomfort of the wilderness.
If your kids are old enough, involve them in the preparation and packing process and more importantly prepare their mind for all the emergencies and surprises that the trip might offer.
Depending on the weather, choice and number of clothes is important. Make sure the clothing is appropriate for the destination. Even if it is summer, the weather in the wild could throw a few surprises, especially at night, when it could turn colder than you have anticipated or it might even rain. So be prepared for all the surprises and pack accordingly.
Route
As the saying goes, the journey is more important than the destination.
As much as you might have planned for the destination, if you are not adequately prepared for the route then it could ruin your whole trip.
Most important in the route planning is the vehicle. If you have your own vehicle, make sure it is suited for the terrain you have chosen. Also make sure it is in perfect order. Ensure the engine, battery and tyres are in good condition and will sufficiently support your trip.
Once you have ensured this, choose the best route to reach your destination. Also, ensure you are adequately stocked for the road trip. Give, due consideration for the whims and fancies of the children. Most importantly, despite all the preparations, be prepared for the surprises of the road.
Food
On a road trip, they say, snacks are more important than the meals. Regardless of how far your campsite is, ensure you are sufficiently stocked with snacks. This will ensure the kids are less cranky and sufficiently satisfied.
Once you have figured out the snacks, plan your meals, especially during the duration of your camping. For the road trip you can make use of the roadside cafes and restaurants, but meals while camping is a real challenge. You will have to mentally prepare your children to ensure they are ready to make adjustments as they may not get their favourite meals in the wilderness.
Make sure to keep the meals simple while camping. Either get the destination managers to prepare the meal for you or keep a small gas stove handy so that you can prepare some plain rice, daal or vegetable curries. You can enjoy some grilled meat if you have the barbecue grill with you. However, this may not be possible for all the meals.
Activities
For the kids to enjoy the trip, activities are really important. Pack all the fun items for the trip, so that children are meaningfully occupied. From books and board games to kites and fishing gear, keep the gear handy according to the activities you have planned.
Having a set tools such as a shovel and spade would also help kids play with dirt and experience its magic. More importantly, ensure that the kids enjoy most of their time with nature, be it stargazing or birdwatching, which will need a pair of binoculars.