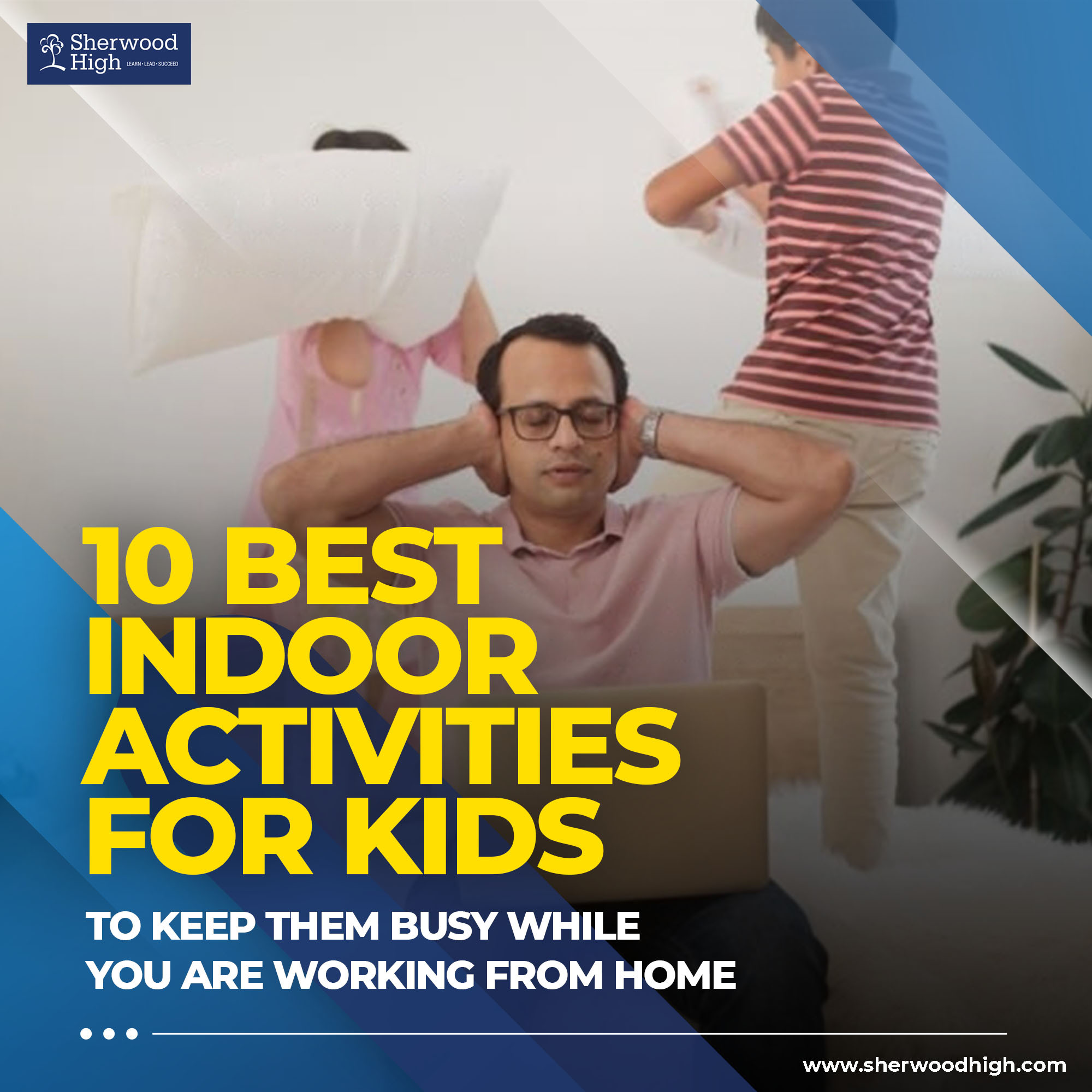 10 best indoor activities for kids to keep them busy while you are working from home
10 best indoor activities for kids to keep them busy while you are working from home
In this post pandemic world of ours, work from home has become a norm. And it looks like the trend is here to stay, at least for sometime. The work from home culture, obviously, has its pros as well as cons.  Working from home has its distinct advantages in terms of the comfort and convenience it offers such as flexible hours, the travel time and resources saved and the reduced levels of stress that is usually attached to getting stuck in traffic jams.
However, this opportunity has also come with certain challenges such as longer working hours, work extending beyond normal schedule, more likelihood of odd hour calls, dangers of life being more sedentary, reduced social engagement and most importantly keeping children creatively engaged while we work.
This final point has been particularly challenging for parents working from home, especially mothers. Naturally, one would like to work undisturbed, while making sure the children are sufficiently attended to. So, how does one achieve this balance where our work and children's meaningful engagement goes on simultaneously?
Obviously, children cannot be left unattended or to their own wits for a long time. Parents, concerned as they are, would want to make sure the little ones are busy in activities that are engaging, entertaining as well as educating. But, the challenge is to get this done with limited involvement of parents or adults and to have them glued through the entire period of engagement.
A simple search on the Internet will throw up plenty of activities, but the idea is to have the activities tailor-made to your conditions, space limitations, cultural norms and the interests of your child.
Meaningful Engagement
We should also take into consideration safety of the children, the educational value of the activity and the ability of the activity to hold their attention long enough to help us finish our tasks.
Getting children hooked on to something that is of high educational value, while keeping them safe is the key. Here lies the challenge of designing the activity, drawing from the psychology of the children, their aptitude as well as their likes and dislikes.
Children are naturally curious and love to explore. Once you get their attention and they get pulled into an activity they can happily spend hours engaged in it. Hence, playing with their curiosity is highly essential in designing the activities.
Once they get into the zone or get lost in an activity, they naturally develop important life skills such as resilience, persistence, focus etc. These skills developed over a period of time come in handy for the rest of the life.
Children naturally learn by observing and constantly trying their hands at different things. Hence, it is also essential to ensure an element of novelty in activities.
At an elementary age, children learn best by expressing their ideas through play and art. Younger children learn the best through play and these learnings stay with them through out their lives and form the foundation of their later learning.
However, with greater exposure to gadgets and addiction to readily available entertainment on the Internet, the attention spans are getting constantly reduced. This is the reason why we need to be highly inventive when designing engagement programmes for children.
While designing the activities, priority should be given to ideas that are driven by play and games. Activities that make children use their various faculties of intellect as well as senses.
Play driven activities help in improved levels of concentration, enhance analytical thinking, improve creativity, help in negotiation and problem solving, strengthen human bond, improve expression as well as helping overcome challenges.
So, what could be these activities?
Children love to play with sand, water, clay, paper, colours etc. They love to get dirty, so let them express themselves through these elements and resist your tendency to curtail their freedom of expression. Let them get dirty and be natural. Having said that, you have to set certain loose boundaries for them and ensure the environment is safe.
Here are the 10 best activities for your children, while you are busy working from home:
Puzzled Progress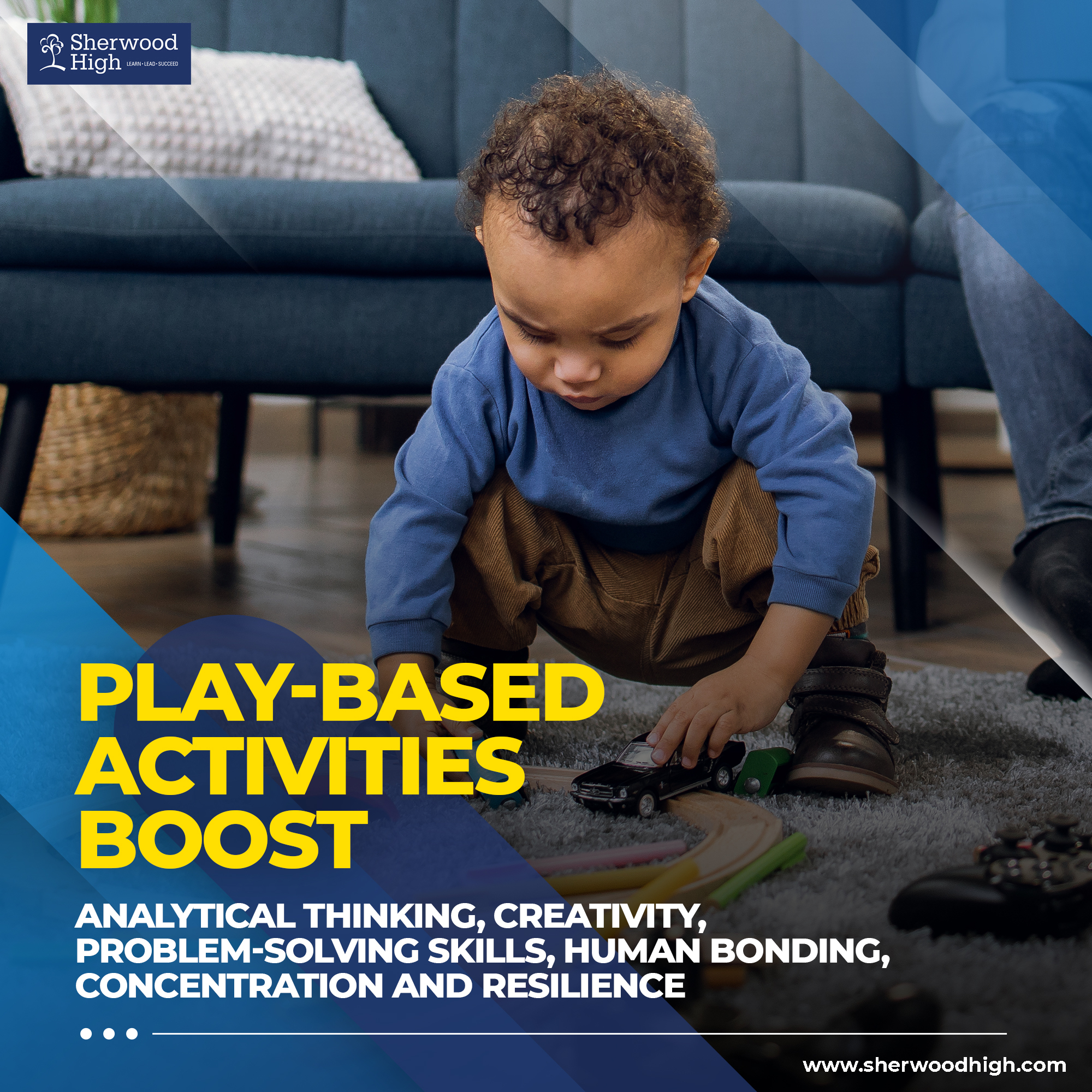 Puzzles are among the best ways to keep children engaged. Coming in a variety of types and with different levels of difficulty, you can have puzzles for every age group. Even infants can be engaged through puzzles that involve putting two pieces together.
Puzzles help in improving cognitive ability and overcoming challenges. They also help children achieve skills required in daily life, such as arrangement and keeping items in proper places etc.
Puzzles help develop fine motor skills, while also building social, emotional and language skills.
Building Blocks
 Children love to be in their own imaginary world and no tool or toy helps them build their own world in the way building blocks do.
With a diverse set of blocks, children can build an entire city or an area of life that they find interesting. Blocks are handy in game of pretence as well. If your child likes fighter jets, he or she will use the blocks to create planes of their choice and play with it for hours without disturbing you. Similarly, if they like engineering they will build a variety of things with the blocks, dreaming and bringing their dreams alive.
Please ensure to have best quality blocks with a good range that will give children enough liberty to use their imagination.
Paint My Happiness
Painting is much more than just a simple activity. It is a great source of excitement, entertainment and education for children.
Painting is a great way for children to express themselves. It involves conveying ideas, expressing emotion, exploring colours etc. It involves using multiple senses, going through processes and outcomes as well as creating aesthetically pleasing experiences.
Painting could be a great tool of engagement for very young children as well. After taking into consideration the safety factors and using non-toxic material, painting could be a fun way to help them explore art and colours. It could even mean just making a mess on a table or tray.
Children make many connections and form many ideas while painting, learning immensely while having great fun with paint and brush.
Play with Clay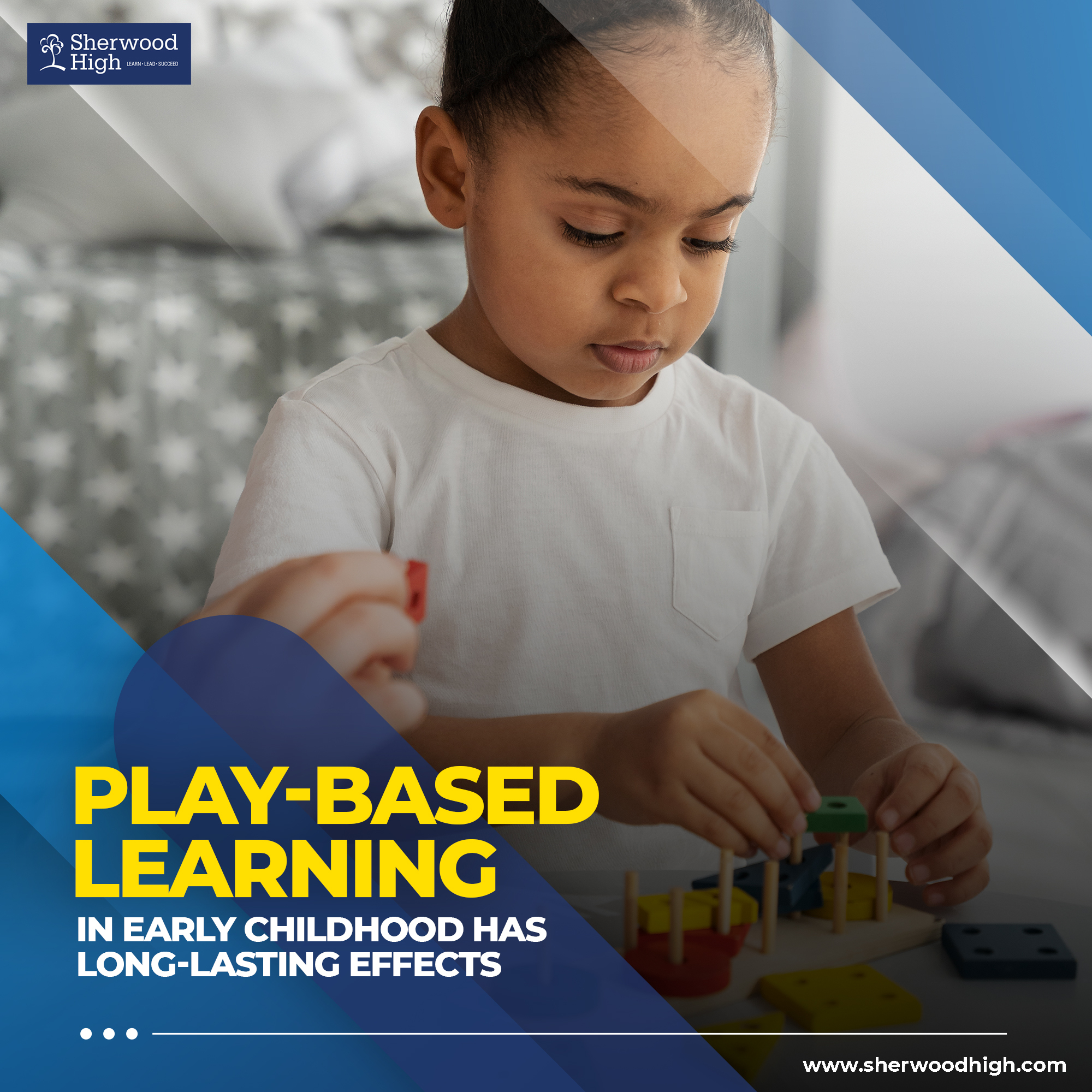 Children love to play with clay. Soft, malleable and mouldable, clay dough gets into any shape and is among the best material for children to play with and learn from.
Coming in various colours and getting into any shape, clay has the potential to get children hooked on for a long time. It is also a great learning tool.
The best thing about clay is that it is safe, doesn't need any special environment and can be used with any other item to add value to the play. With the result of the activities seen instantly, it also gives children a sense of achievement.
Hands-on Sand
Children love making sand castles and create their own imaginary world out of this wonderful material that is easily available.
However, sand will need certain safety precautions and a special environment to engage in. If you are living in an apartment, balconies can be used, provided they are safe. Porticos of houses can also be used for sand play, preferably under adult supervision.
Scooping, pouring, moulding and sifting helps children give shape to their imagination. It gives them an insight into how things work, while also building their muscles and coordination.
Treasure hunt
A well designed treasure hunt could be an awesome activity to keep children thrilled and meaningfully engaged.
Treasure hunts help keep the whole being of the child active. While developing a sense of alertness and awareness, a treasure hunt helps children use all their faculties in an organised way. It also helps children think outside of the box and keeps them curious throughout the journey. It helps them become seekers and explorers.
To make the hunt specially rewarding you can add objects of interest in the treasure such as cookies, chocolates and surprise toy gifts that your children love.
Water games
Children love splashing around in water, but this needs a safe environment as water brings an element of danger with it.
A sufficiently spacious bathroom is a good setting for water play. With little buckets, tumblers, water-guns and sprayers, children have great fun, while learning to use different implements. It helps develop hand-eye coordination, understanding of volume etc.
Board Games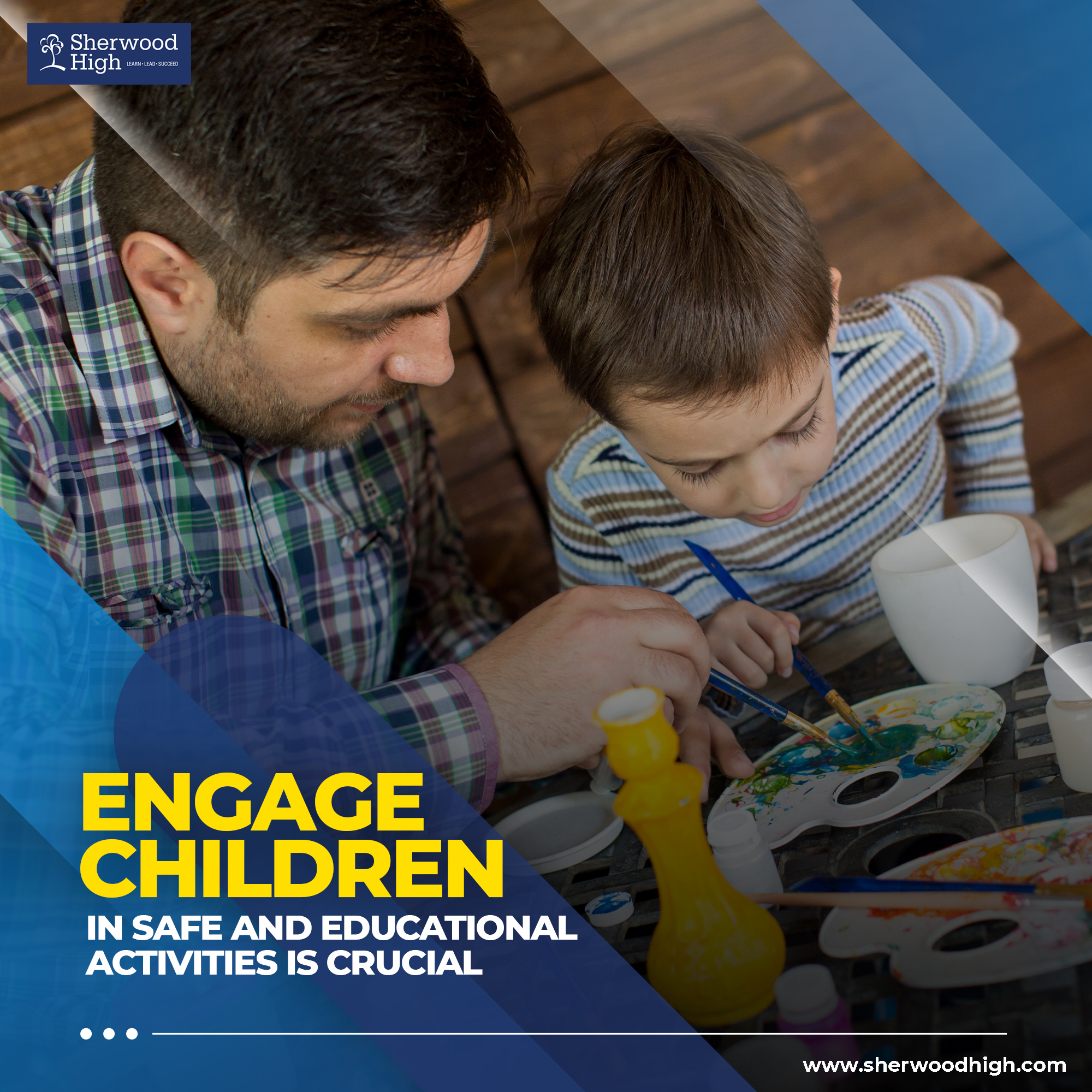 There are plenty of board games available for every age. Board games are not just fun, but also have great learning potential. Apart from learning manoeuvring, counting, guessing, board games offers important lessons in turn taking and sharing. They also teach children to stay still and focus on a task. Board games are a great source to develop mental prowess and out-of-the-box thinking among children.
Digital Doyen
Screen time and digital consumption has become a great matter of concern for many parents, with most children are hooked on to the gadgets consuming useless content.
However, this can easily be transformed into a fun learning exercise by bringing in some purpose, such as creating, connecting and learning together.
Older children can use online tools or softwares to design posters, edit pictures and videos and create a variety of stuff using filters and stickers.
Digital creativity could also involve learning to make things by watching 'do it yourself' videos or engaging in an online classroom.
Paper Master
Paper is one of the easiest available materials and one of the safest for the children to play with. Paper craft includes a world of its own, opening up endless possibilities for children of all age.
Paper is also one of the cheapest material available with recycled newspapers and magazines coming as very handy to create various shapes and objects.
From rockets and cut outs to origami and paper dolls, paper lets you run your imagination wild. Apart from enhancing the creativity of kids, paper craft improves hand-eye coordination, improves focus and develops confidence in trying their ideas.