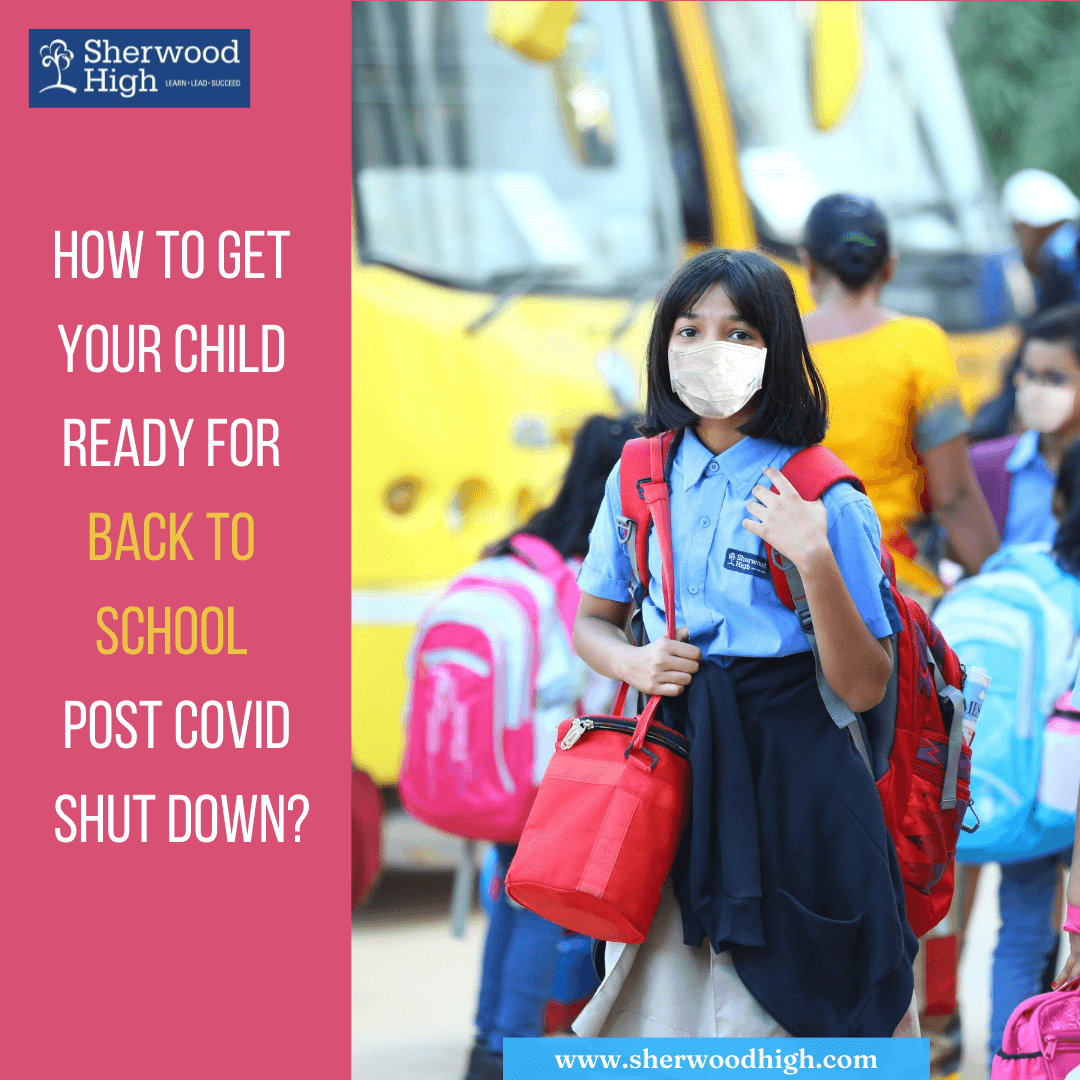 How to get your child ready for back to school post covid shut down?
How to get your child ready for back to school post covid shut down?
Coronavirus pandemic is undoubtedly the most frightening and talked-about term of the year if not the century. With the occurrence of the outbreak in early 2020, normal life as we had known was on the threshold of forceful changes.
While science was on the war foot to find a cure or prevent it from happening in the first place, concerned humanity had tonnes of questions and were looking for answers. 
Among many such queries, one reared the most was how to protect children from this novel disease when they return to school, perhaps the question itself led to paranoia, fear and anxiety among adults resulting in excessive stress.
Gratefully! Breakthrough in research has offered great relief in knowing that the virus has less effect in the lower age groups, the WHO guidelines has proved to be valuable in controlling the spreading of the virus, as more and more countries are following the guidelines strictly.
Lockdowns and social distancing had a great bearing on our lives, more so over the mental health of children. One entire year of staying socially disconnected from schools and friends has taken a toll. Children were forced to stay indoors with minimal or no access to play outdoors or to visit their loved ones.
Now with the peak of the Coronavirus outbreak waning and normalcy slowly but surely on the track, there are many tips that can help in fronting the task. 
Measures for  your child's health post covid lockdowns:
Encourage your child to follow physical distance and to frequently wash hands, make this habit a fun learning exercise, find interactive videos online to show how invisible germs are killed by washing hands regularly. Just like children learn rhymes and dance and love to repeat the action every time they think of it, children are more likely to perform these activities at ease. 

Make a calendar to help gradually resume normal life, post a daily routine timetable for the kids, and include fun activities along with school timings, and play fun games with your child.

Pay extra attention to the health of your children, maintain a healthy diet, and include foods that help in building a strong immune system.

Schedule an appointment with your family doctor and ask for a comprehensive diet chart, which will help your kid take necessary nutrition.

Dental Health should be given high priority, as dental cavities in children may be a cause of worry. Children very often touch their mouth or teeth which needs to be avoided.  Consult experts and take precautions, brush properly and floss your kid's teeth regularly.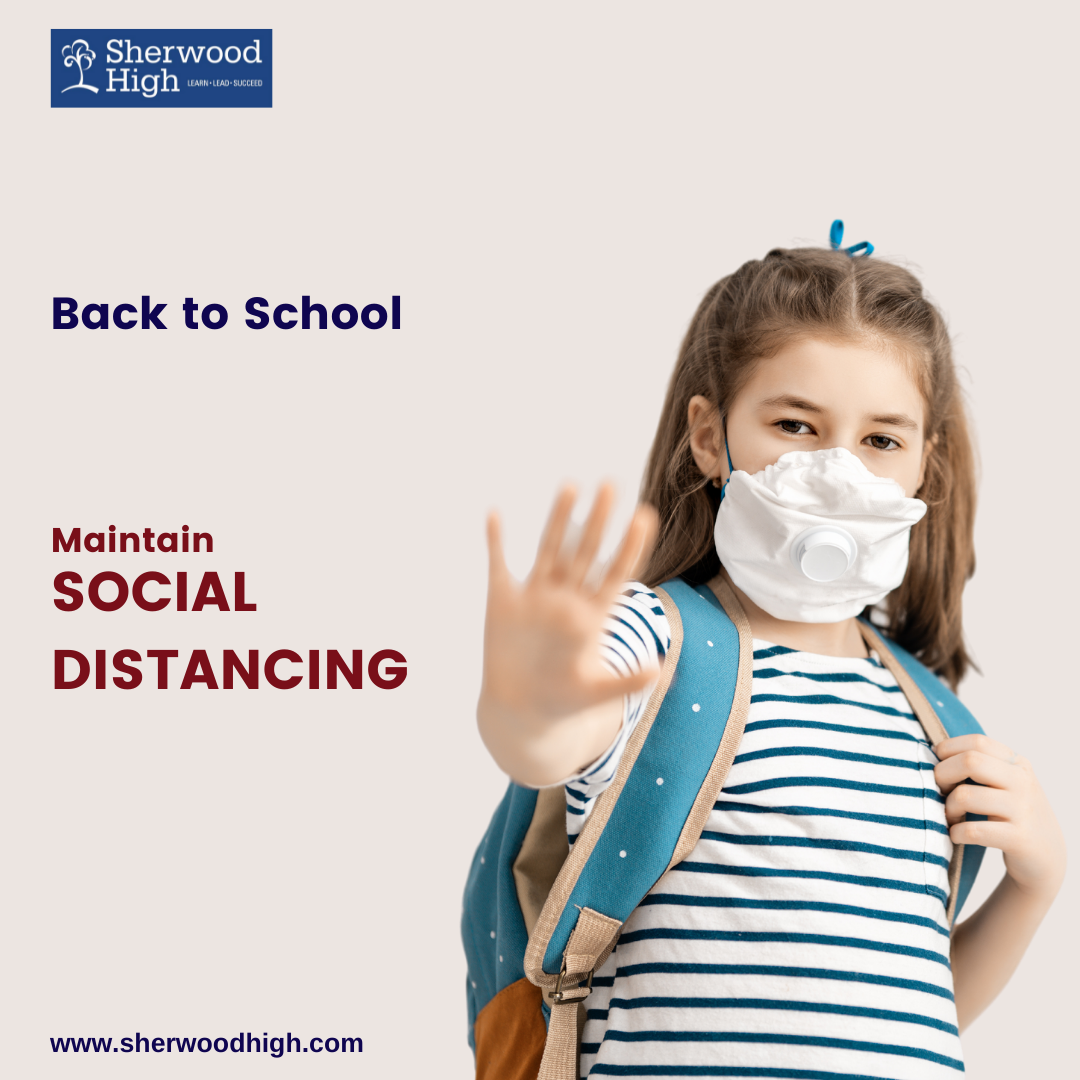 What should you do as a parent?
Monitor your child's health – keep an eye on your kid's fitness, look out for dullness and sadness, it is one of the first sign of stress in children, help your child fight boredom, spend time cheering the kid, get innovative during play, take part in fun activities, keep the child revitalized with new things as post-pandemic could definitely be challenging as children would be reluctant to go to school.
Talk to your child about how school is going and how children are coping with new rules in the school, talk to them about the physical distancing being maintained in the school, help them understand that the steps that are being taken in the school are for their benefit, help them understand the benefits (like sitting apart and far from other kids is similarly like stars in the sky which are in fair proximity – Don a cap of a Sales Pro, get creative!)
Check the guidelines of the schools and the plan in place post-pandemic, with a number of guidelines from the WHO and the government, schools will have a comprehensive action plan. As a parent, take time to visit the plan and accordingly make necessary steps in helping the larger goal and objective of the guidelines. 
Attend as many school meetings as possible, be it a virtual or in-person meet, be certain in participating in all the activities in the meeting, lookout for suggestions and also provide suggestions to the school in making the environment more friendly and help in the long run, like they say " be a frontline warrior".
Be vigilant in noticing behavioural changes, watch out for sadness in a child, probe to find the cause and address the situation with utmost priority. Children are susceptible to changes in other children's behaviour, keenly follow the kid's disposition and adjust the kid accordingly, getting aggravated at the child will only increase the condition, address the child's concern and also look out for the associates of your child and help them and their parents to overcome stress and anxiety.
Be a role model to your child, kids learn quickly by looking at their parents, lead a healthy and fit life, exercise regularly, eat healthy, sleep well, and showcase a stress-free happy attitude in front of your kids.
Get yourself prepared first, recall your school life, think about how it will be different for your kid, and now imagine how it will be on the mental health of your kids. Teachers at school will have the daunting task of following their own guidelines and also ensuring the curriculum is completed successfully.
For you to help your kid understand and get over the nervousness as a parent will be an uphill task, be sure to train yourself and be mentally prepared.
Here is a very important guideline to remember, Masks – Your kids school would definitely require your kid to wear masks at all time, there are a few points to consider with this,
 

Children below the age of 2 years would not require a mask.

 

Children who have breathing problems may not require a mask or children who otherwise need assistance in removing the mask should avoid wearing a mask.
Things to do:
1. Emphasise the importance of masks:
Have multiple masks, keep them clean and regularly wash with care, keep in sets so as to use it wisely, do not leave your masks on common areas. 

Choose a mask that can fit comfortably and cover the mouth and nose completely, and avoid touching eyes and nose or mouth while not wearing a mask.

Keep your child's mask unique and make a signature mark so that your child does not mix it with those of other children.

Teach your child that wearing the mask is personal and not to share with others or exchange it, in this case 'sharing is NOT caring' particularly with a mask.

Avoid fancy masks, like those of favourite superhero characters your kid likes or any other kid likes, this may lead to the kid exchanging masks.

Talk to your child about other kids who might not be wearing masks for medical reasons, as this may discourage your child from wearing a mask.

Teach your child to wear and remove the mask without touching the cloth, and to avoid unnecessary removing of the masks.

Make sure your kid learns to avoid touching places which might be a source of germs or bacteria, like any fruit or vegetables which have been in contact with any bird or animal, common areas in the school etc.

Introduce to your child the importance of clean and hygienic surroundings, keep their clothes washed and bed clean at all times.

Explain to your kid that they need to do simple things in order to protect themselves and their loved ones, that is, to keep a distance of at least 1 meter from others, greet people with a wave and avoid handshakes.
2. Dont Skip Vaccinations:
Make sure to keep your child vaccinated up to date with all recommended vaccinations, studies and research has shown that those people vaccinated up to date have had minimal complications than those who have not. Check with your doctor and fix an appointment in case your kid has missed any shot. It is wise to consult a doctor even if you have missed your kid's recommended vaccine.  
3. Break the Ice: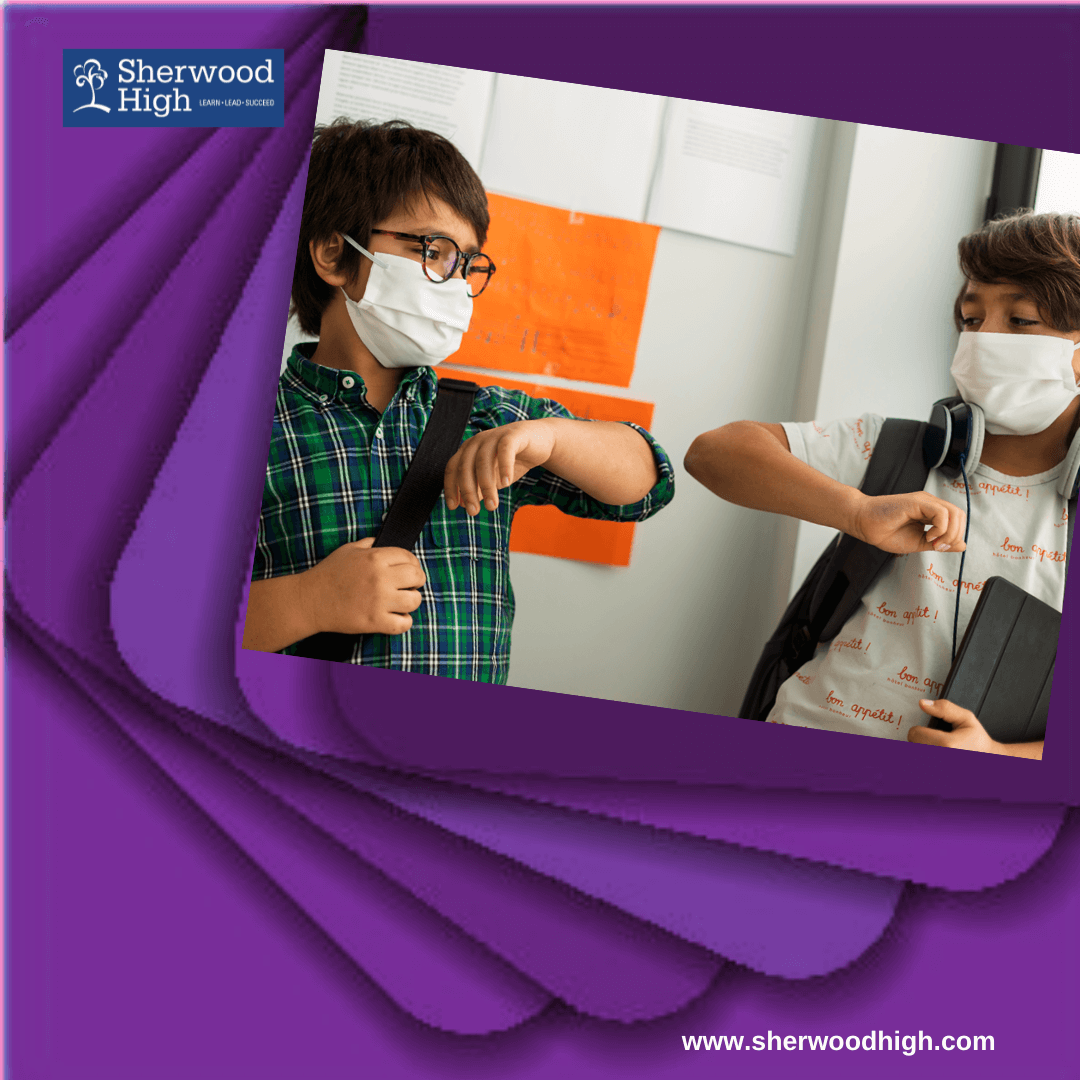 We have to admit that the initial days post-pandemic will be difficult, children will be reluctant to return to school after months of break and it will be particularly tiring to attend all the classes in a stretch, make learning fun, encourage extra-curricular activities which will help the children cope up with time and help their gradual return to normal.
Showcase enthusiasm in front of kids after they return from school, talk about how exciting it was to go back to school, how everybody in the school was happy to see each other.
4. Preventions and Safety measures taken by School:
Take time to find out the safety measures taken by your kid's school, be updated with new guidelines and follow them accordingly, there will be undeniably lot of measures taken by the school management, carry or keep a handout at all times, make sure every rule is followed, stay connected virtually with your school, social media plays pivotal role in answering all your questions, this way you will not be missing on any of the important guidelines issued by the school.
5. Commuting to School:
How does your child commute to school? Do you use public transport? Do your children use the school bus or do you personally pick and drop your kids? In all and any case be very cautious, it is important to follow all the rules while commuting. Ask the driver or the person driving to wear a mask and make your kid wear a mask at all times, ask the driver to frequently sanitize the vehicle and maintain physical distance, and to follow all the guidelines given by the school management.
Summary:
There are a lot of factors in getting the children ready to return to school post the pandemic, the schools will have to constantly adhere to the safety guidelines provided by the government and health organizations. Ultimately as parents, your contribution will be one of the most vital factors. 
At Sherwood High, we give absolute priority to our students' safety and have taken many measures to keep children safe while they are at school. While continuing to offer online classes as an option, we are starting off-line classes from 23rd November and are thrilled to welcome our children back to school.
We have implemented multiple measures, such as a change in the timetable, sections, timings, classroom management according to social distancing. Disinfecting our classrooms, surfaces, railing and washrooms every day, providing periodic updates and information through WhatsApp groups, opting for the de-densification strategy to reduce crowding on campus and so on.
While all our staff are hundred percent vaccinated, we implore parents and students who have opted for offline classes to follow the safety guidelines sent by us diligently, at all times. Focus on mentally preparing your child and remember these above-mentioned simple rules, while maintaining a healthy lifestyle.