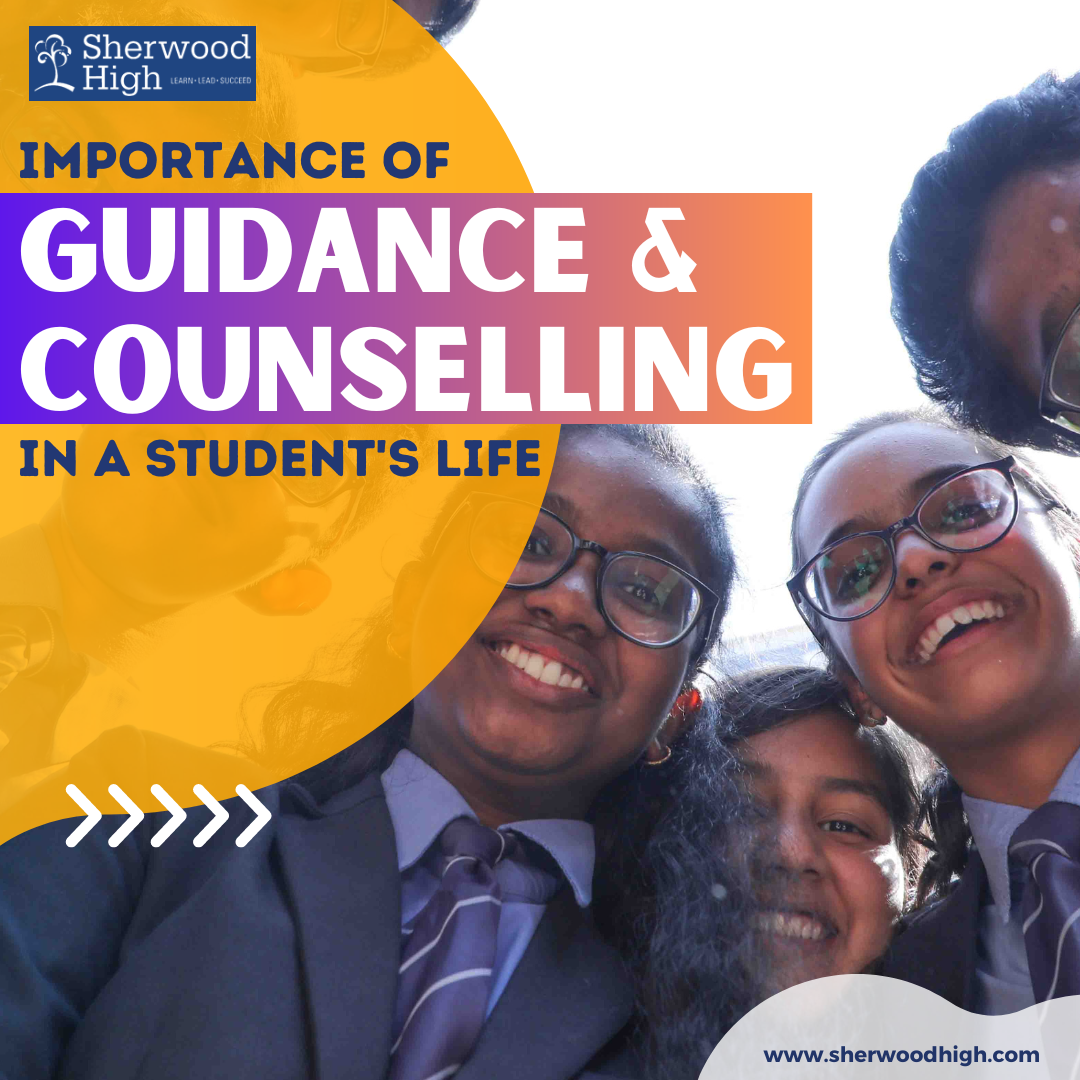 Importance Of Guidance & Counselling In A Student's Life
Importance Of Guidance & Counselling In A Student's Life
Towards a more fulfilling life…
Constant counselling and guidance help students develop a more balanced and dynamic character.
Children are as diverse as the creations in the universe, and every child is endowed with distinct abilities and a dynamic personality.
To harness these unique qualities and dynamic energies into a fulfilling human being, every child needs special attention and nurturing guidance. Nobody can do this better than a teacher endowed with empathy, tenderness, and foresight!
With regular guidance and counselling, teachers can give the required focus to every student and bring out the desired qualities in the child.
Counselling sessions in schools are a way to gradually mould the character and give shape to the aspirations of the young minds for a prosperous future.
However, counselling sessions should not always be a one way traffic. The sessions should be as much about listening to the child and understanding their ideas of life as well as seeking their suggestions. This will not only give them a sense of importance but will also help the teachers understand what thoughts and ideas are developing in the child and guide them accordingly.
Constant conversations with students also establish a deeper level of trust and bond between the teacher and pupils, which helps students open up and see teachers as their friends.
Counselling and guidance also help teachers and the management identify different talents and assign them different roles in the class and in the larger scheme of the school. Every educational institution has its own goals, which can only be achieved if the potential of the students is harnessed optimally.
Youth are overflowing with energies and hence need proper channelling. Young minds are full of thoughts and are easily distracted; only proper guidance will make them withstand the pressures of society and carve out a worthy place for themselves.
Apart from answering academic and career questions, counselling helps children overcome personal and social obstacles. It helps them develop the right attitude and approach to life's various challenges while equipping them with the skills to set their own goals, take their own decisions, and deal with the consequences of those decisions.
Coming to terms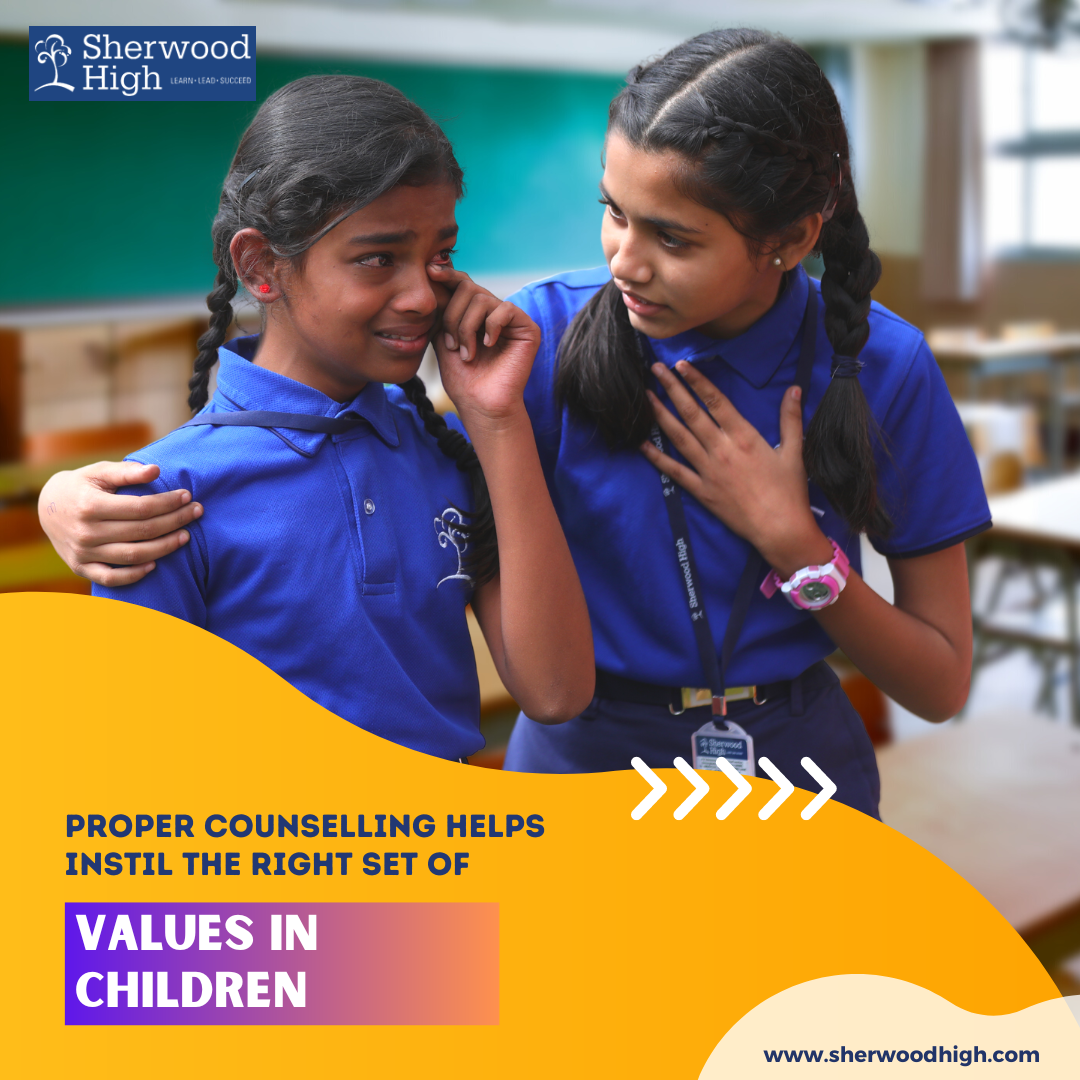 During the schooling phase of life, humans are in constant flux both internally and externally, learning new lessons every day and being exposed to new experiences every moment.
Often children, especially in their adolescence, struggle to come to terms with the constantly changing realities, and having someone by their side who would empathise with them is key to making learning and growing enjoyable for students.
The purpose of education is to help children find their true potential, and schools have a critical role to play in facilitating the learner's path of self-discovery.
We all need constant help in identifying who we are and what our true gifts, inclinations, and aptitudes are, and this is where guidance and counselling become crucial.
Regular guidance and counselling not only help children find the right direction in life and make the right choices, they also help them deal with the internal turmoil they occasionally go through, which is often not visible on the surface.
Proper counselling also helps instil the right set of values in children while helping them grasp the right meaning of the various situations they face and apply the right principles to benefit from both good and bad times.
Timely and sound advice also helps students prepare for the tough life ahead, equipping them with the right mind and heart sets for the challenges their careers will throw at them.
Establishing Balance
Children, particularly in their early teens, deal in extremities. Hence, guidance is particularly important in establishing mental, emotional, and spiritual balance among young people, helping them get their priorities right when faced with competing temptations.
Most importantly, counselling is highly effective in helping students opt for the right career paths, paths that will not only help them optimise their potential as learners and earners but will also make them enterprising and useful members of the society.
A recent news report suggested that around 85 percent of students have no clue about what career choices to make for higher education.
Teachers play a key role in assisting children recognise their strengths, sharpen their interests, and make them aware of the career options that could help them realise their dreams.
Counselling in schools assumes greater importance in the Indian educational system, which is under constant scanner for being extremely competitive, too market-centric, having a highly quantitative approach to learning, long school hours, heavy school bags, and rigid curricula.
Unhealthy Competition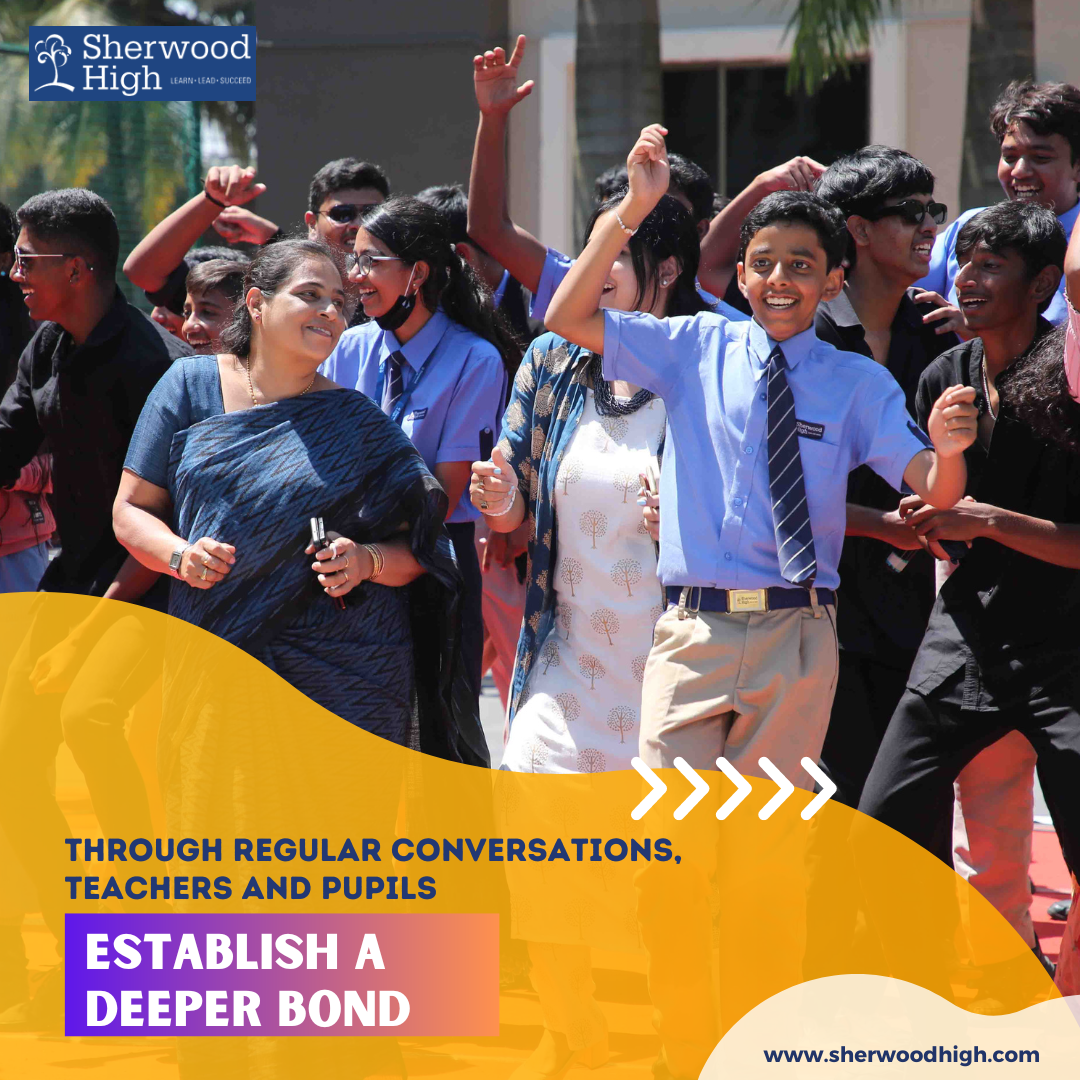 This unhealthy competition and unreasonable focus only on a few "market-oriented" courses have put students under extreme pressure, leaving no room for children to pursue their passions, explore their creativity, and express their innovative instincts.
This is the reason why India has one of the world's highest suicide rates among students in their teens and above.
Among the primary reasons are extreme competition, peer pressure, parental pressure, and fear of failure, which lead to depression and, if not checked in time, to suicidal tendencies.
Under these grave circumstances, constant guidance in school assumes even greater importance.
In India, parents and relatives still put pressure on children to choose careers that they think are lucrative. These choices are based generally on their limited or skewed understanding of human aspirations and success.
Interest and aptitude of children are highly important in students succeeding in life. Here, the role of the teacher is vital. Choosing the right stream or field should be entirely based on self-assessment under the guidance of the teacher.
More than parents, teachers are in a better position to assist children in self-assessment, as they are the ones who spend more time with children, honing their skills, harnessing their energies, and facilitating their learning.
While making career choices, it is important to observe the abilities, interests, analytical skills, work style, and personality of the child.
With a wider range of choices, counsellors need to give priority to a child's strengths and interests over financial prospects. Strengths and interests will help a child gain greater expertise and become more successful in a chosen field.
Even with a relatively less lucrative career, if a person is doing what he or she loves and is making a meaningful difference with their work, then they will definitely be more content and happy with their life!
So, more than anything else, constant guidance and counselling help students aspire to become a more conscious, fulfilling and satisfied human being!