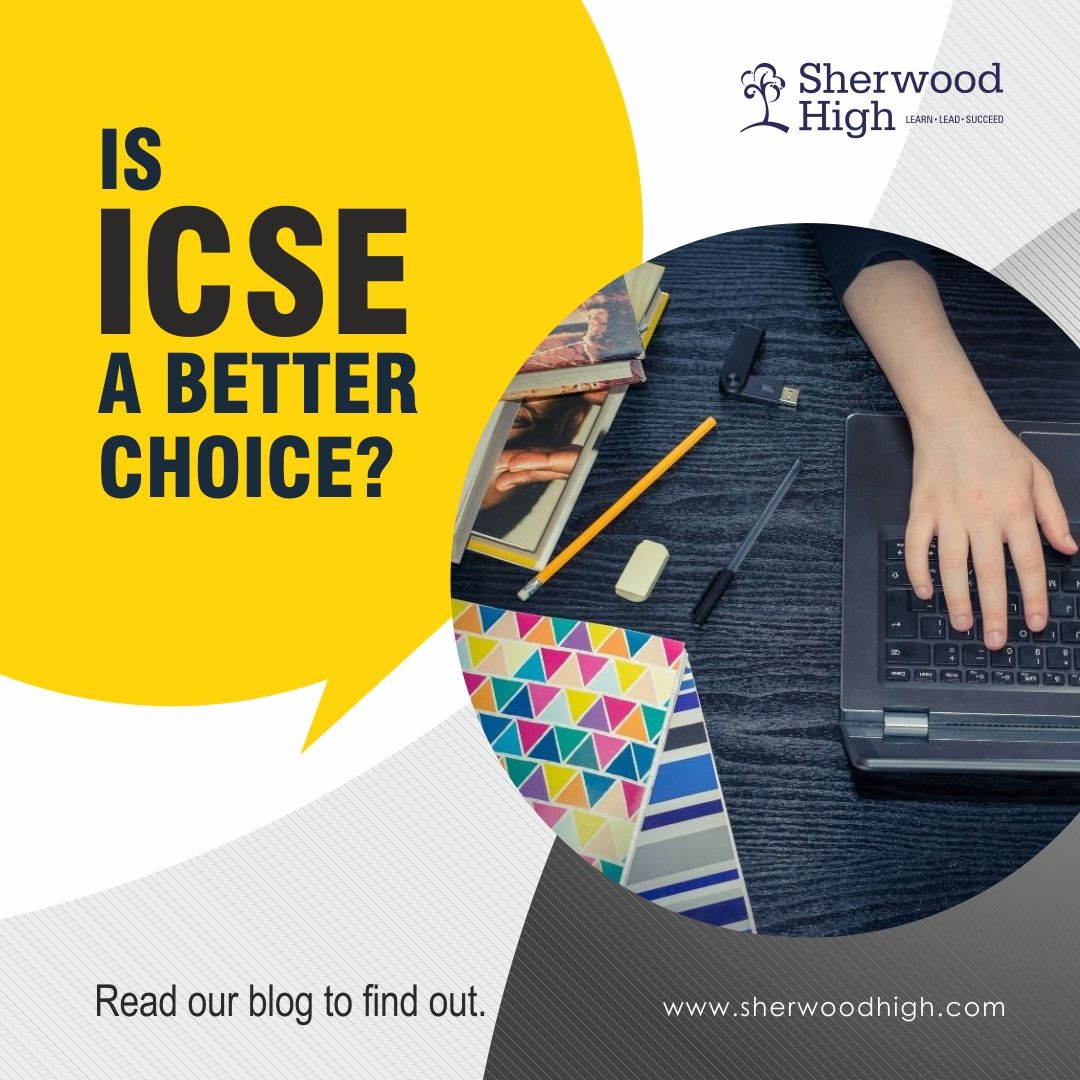 Is ICSE a better choice?
As parents, there are a host of things you take a decision on for the betterment of your child. One such decision is choosing the education board; to provide the best possible education that will not just build a firm foundation for your child, but weave their route to a brighter future. It's a dilemma that every parent goes through.
Interesting fact: Did you know that Council for the Indian School Certificate Examination (CISCE-ICSE/ISC) or as we know it the ICSE board was first established by the University of Cambridge?
Choosing a board is a never ending debate that runs within families, friends and colleagues, where most of the parents suggest taking up what they have chosen for their child. The ICSE syllabus is more vast in both its content and volume. Before reaching a decision, let us understand how and why we suggest taking Indian Certificate of Secondary Education (ICSE) board for your children. Moving further, let's have a look at the advantages of choosing ICSE board. If you still have a dilemma, then look into a few advantages:
Advantages of choosing ICSE
Strong Foundation:
ICSE board is a comprehensive syllabus when compared to other boards that are provided in our country. It is more tough and inclines towards internal assignments and practical lessons including what is taught in the classroom. The teaching methodology provides a more reality-based knowledge which is in-depth. The standard of educational eminence and understanding that it offers helps a child build a strong foundation.
Recognition:
One of the biggest advantages of choosing the ICSE board is that it is recognised not just nationally but internationally as well. The recognition is equal to passing any high school examination in foreign countries; opening a door to continue education overseas.
Profound curriculum:
ICSE is known for its rich, composed and an in-depth syllabus that offers the child a wider understanding. It provides a host of subjects like Mathematics, science, economics, commercial studies, computer science, physics, biology; making it easy for the students. ICSE gives equal emphasis to Mathematics, science, humanities, sports, agriculture and other subjects. The practical approach of internal assignments, project work and research provides an opportunity for the students to prove themselves apart from performing well in the examination.
Future Opportunities:
Like on the previous point, we saw that the ICSE board is recognised globally because of its profound curriculum and teaching method. The content offers satisfaction to curious minds to different domains of subjects, moreover the command over English language one attains through the board gives the students a lead over other boards offered in the country.
However, all the above advantages can be achieved if the role played by the school is successful. That's why choosing a correct school is as important as choosing the school board.
Sherwood High believes that the education we impart today needs to be relevant for many years to come, so our educators work towards tapping the inner genius existing within each student by letting them explore through practical and theory. We teach them to evolve with education and the world. Sherwoodians are an inspiration to many beaming minds.
On a lighter note:
"When students from other boards were learning subtraction, ICSE students were learning how to send mars rovers. The people who did ICSE are sorted for Life," – Kenny Sebastian (Stand-up Comedian)