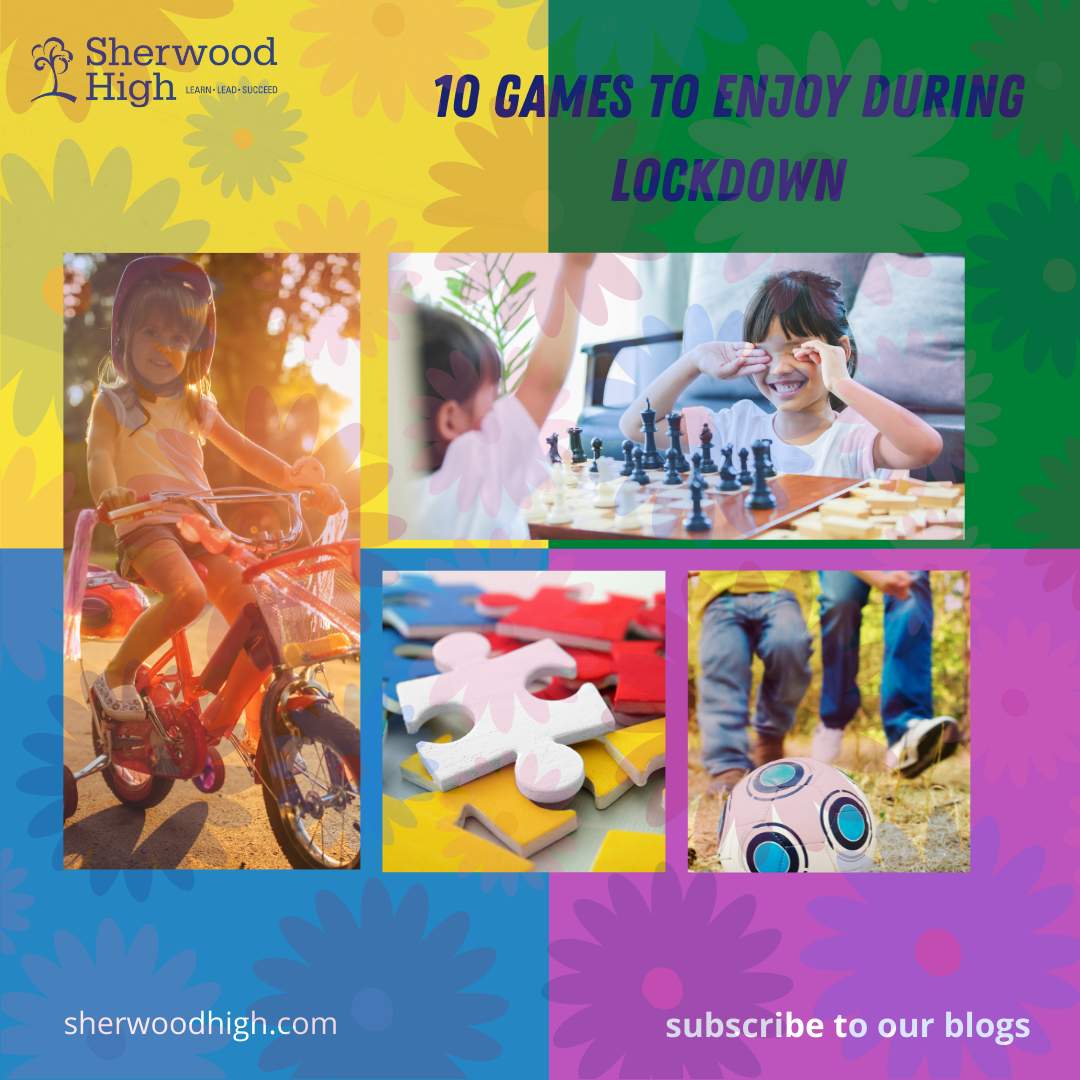 Puzzles and games to enjoy during the lockdown
Puzzles and games to enjoy during the lockdown
The COVID-19 pandemic has brought unprecedented changes throughout the world and to avoid it from spreading any further governments around the globe have advised on restricted movements and even quarantine as an essential step during such testing times.
As it is quite understandable, that children may get upset about spending their time at home, it is important for us to inform children about why this is extremely important.
At Sherwood High, we believe that in situations like these, we as parents need to do more than just the usual to keep our children happy. In this blog, we will read about how we can keep them engaged.
Below is a list of games and puzzles for fun and enjoyment:
1. Puzzles:
Puzzles are a great way to keep your children occupied and mentally active. While some children may be more interested in puzzles than others, we cannot expect children to spend hours working on puzzles. It can be one part of a play where they do a bit of a large puzzle each day or complete small puzzles at once. This way children won't feel bored by the game. 
There are various puzzle apps and computer games as well, but to limit electronics as much as possible, we need to keep an eye out on the clock to be sure kids don't get way too much screen time. We need to make sure that our children have enough physical play.
There are so many types of puzzles: picture puzzles, logic puzzles, maths puzzles, trivia puzzles, word puzzles, cryptic puzzles, and Jigsaw puzzles. These can be a very entertaining game for people of all ages and a very good way to spend time as a family. There are new and upgraded versions of puzzles like 3-D puzzles like Cubic Fun Notre Dame 3D Puzzle, ROKR Marble Run Wooden Model 3D Puzzle, Harry Potter Hogwarts Great Hall 3D, 3-D model-based projects, and so much more that you can keep your children entertained with.
2. Board games:
Board games are classic favorites and the best in keeping children occupied and entertained. Your kid might indeed need a friend or a sibling, or you, to accompany them for some games of course, but there are also some games that are made for one, that can keep children occupied.
They are also the best games for family fun for all ages and every family tends to have their own favorites. These games are also available according to your children's ages.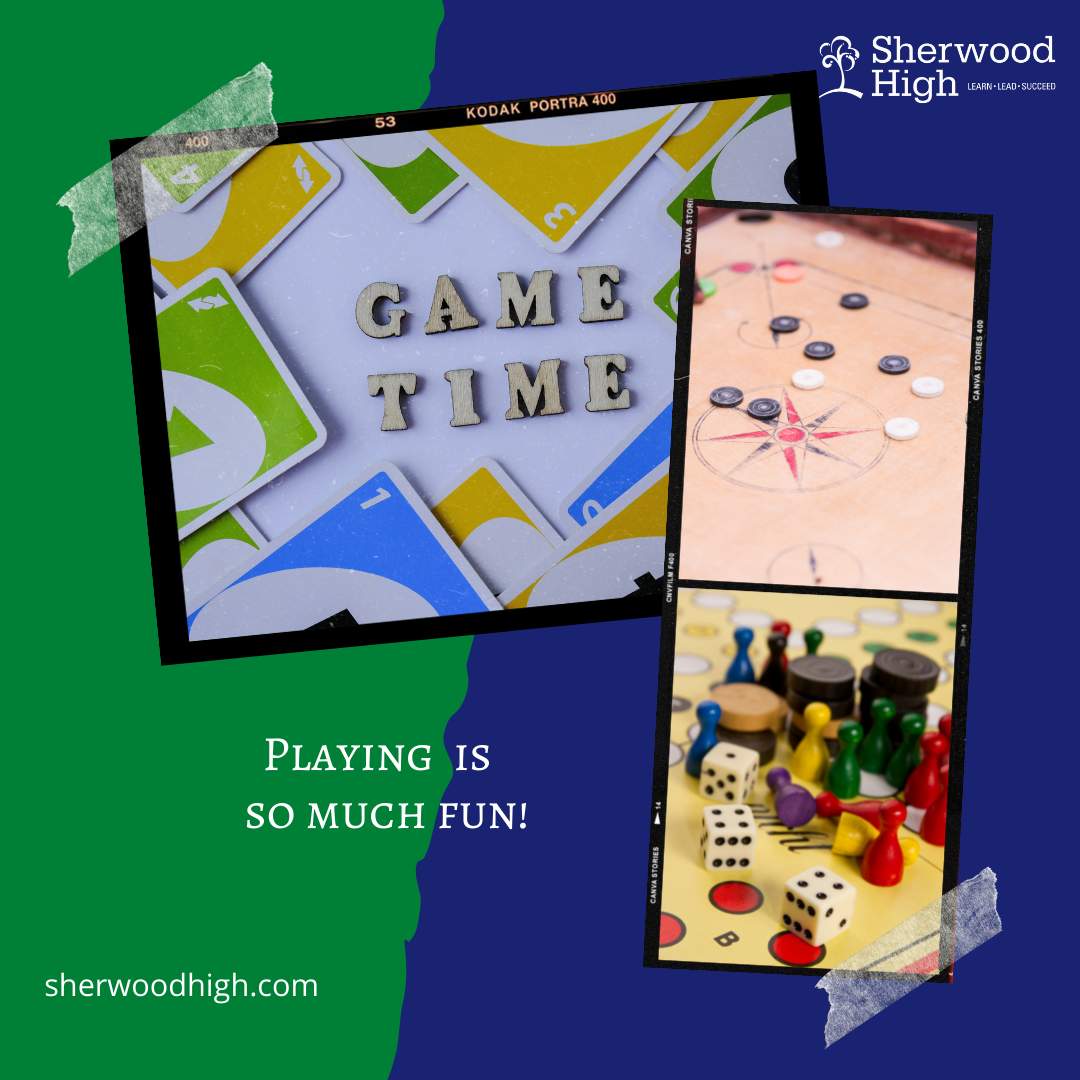 For example, younger children have games like memory Candy land, Trouble, checkers, while for older and teenage kids there are games like Monopoly, Scrabble, Ticket to ride, Trivia games, chess, and many more. Classics like Snakes & Ladders, Ludo, and Chess are forever our favorites irrespective of differences in age groups!
3. Lego games:
What could amuse your little children more than building their own castles and action figures with their colorful Legos?
It is also a good time to teach them about the basics of foundation design and good construction while they are playing and trying to fix the multicolored pieces into their desired structures.
These skills will also come in handy later in many other areas as well.
4. Alphabet games and word games:
These are one of the best family games, games to play with siblings and cousins, which are not just fun but will also improve your children's reading skills and vocabulary.
There are many games like; Ask anything, Word up, Word building, Boggle, Upwords, Bananagrams, Word Association and so on, along with alphabet games like Matching game, Scrabble, Hangman, Spellshire, Scattergories to build better vocabulary and linguistic skills.
5. Number games:
Number games are a great way to help kids learn and understand numbers along with having fun!
There are many games like; skip counting, guess the hidden number, drop the number, numpuz, sudoku, numberzilla, and so many more.
6. Card games:
There are just way too many options of card games that you can play as a family.
From something as basic as, go fish to Bridge, a pack of cards can bring hours of enjoyment to the entire family.
While you can teach younger kids simple games like; goldfish and spoons, there are other games that will help your slightly older kids practice their maths and matching skills with games like; old maid, crazy 8s, cribbage, and so on.
To top it all, there are speciality card games such as Uno and SET. These games have been part of almost every game night and group games for ages, as the rules are simple, and special cards like skip, reverse, draw two, draw four, wild player, et cetera add so much more fun elements into the game.
7. Video games:
Well, well, we have reached the favorite part of your children's activity now!
This does not necessarily mean that your children have access to the latest PS5 or Xbox, you can just bring out your old video game cassettes and put them to good use. Not only are they different from what your children have been playing so far, the 90s favorite games like Contra and Mario will come as a refreshing new experience for your children as well.
It is important to remember that when it comes to online games, we have to be sure about what our children are playing. Though there are kid-friendly games such as FIFA, sims, restaurant sagas, and such other games, there are also games like PUBG, modern warfare, GTA, which might not be a very good option for young children, though these may be favorites for teenagers and older kids.
8. Outdoor games: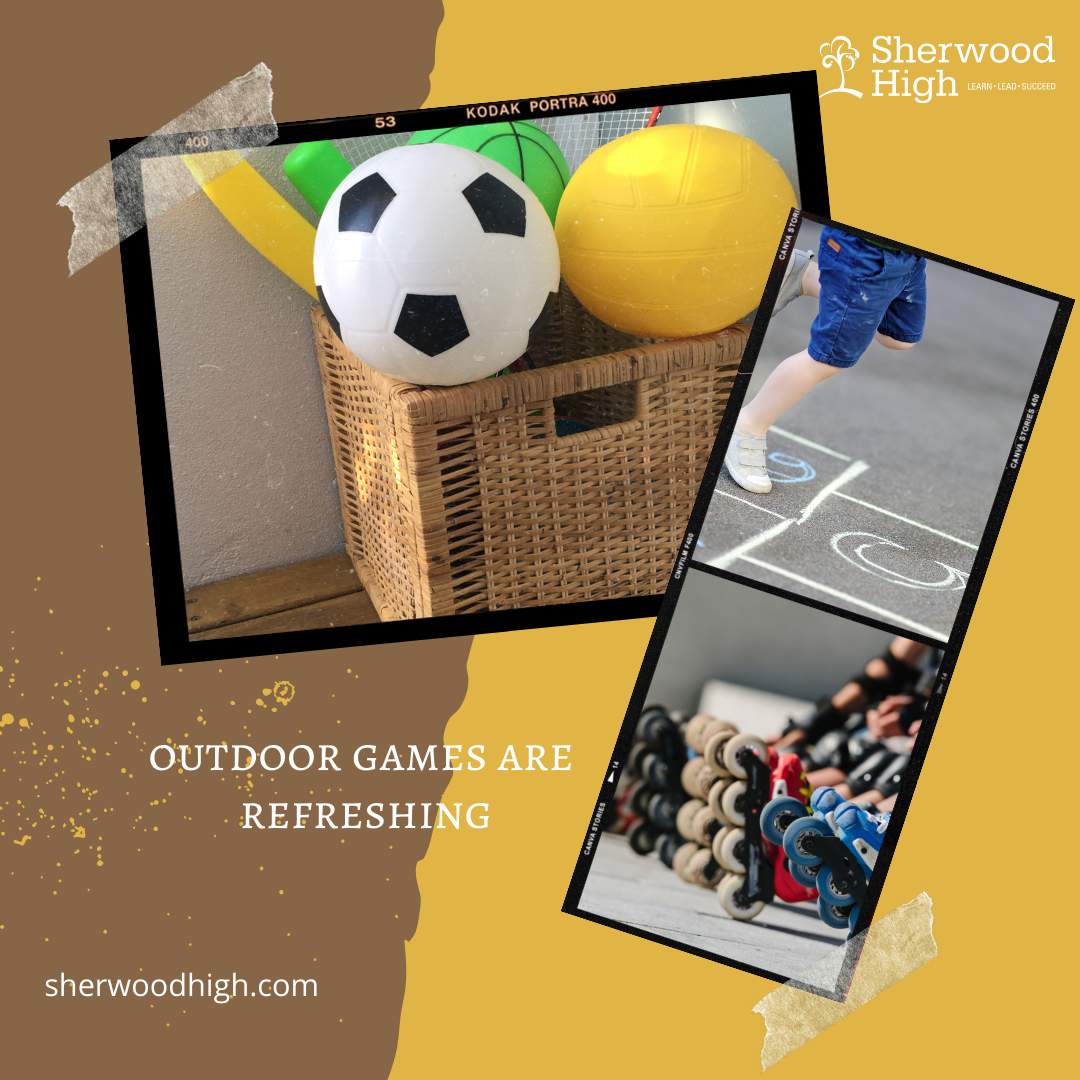 As important as it is to keep our children safe, it is also important for parents to help them make every day, something they'll want to remember fondly.
While you can still avoid crowded places, there are some activities that your children can enjoy with their friends, neighbors, or siblings with some supervision from your part. Giving them outdoor time is important because being cooped up inside all day long with online classes or other important stuff to do, will only make your children bored, impatient, agitated, and angry. Spending a little outdoor time every day either alone or with you and your siblings is enough to help them blow off steam and feel fresher and better.
They can either ride their bicycle, go skating, go for a run, or go for a jog, anything they can do alone if you're apprehensive about letting them play with other children.
There are many outdoor games such as hide and seek, tag, kickball, scavenger hunting, and so many other options that children can get together and play. With their everyday life, so filled with electronics and indoor time, a little bit of outdoor space every day will really help them a great deal.
Wrapping it up:
Though we understand completely about the whole pandemic situation and the apprehensions that all of us as parents are feeling, it is important to remember that keeping kids away from the physical play is not at all a good option.
While we talk about games and puzzles, it is not only something to keep your children entertained but also to keep them focused and keep their minds and their bodies active as well.
While all our children are different and some might enjoy the above-stated activities and some might not, it is important to encourage all of them to rest, hydrate, and maintain proper nutrition along with exercising and rejuvenating their mind and body.
So even though many of you might have had to cancel your plans and travels for the year, you surely don't have to cancel on the fun, while remembering to maintain good personal hygiene and necessary social distancing.