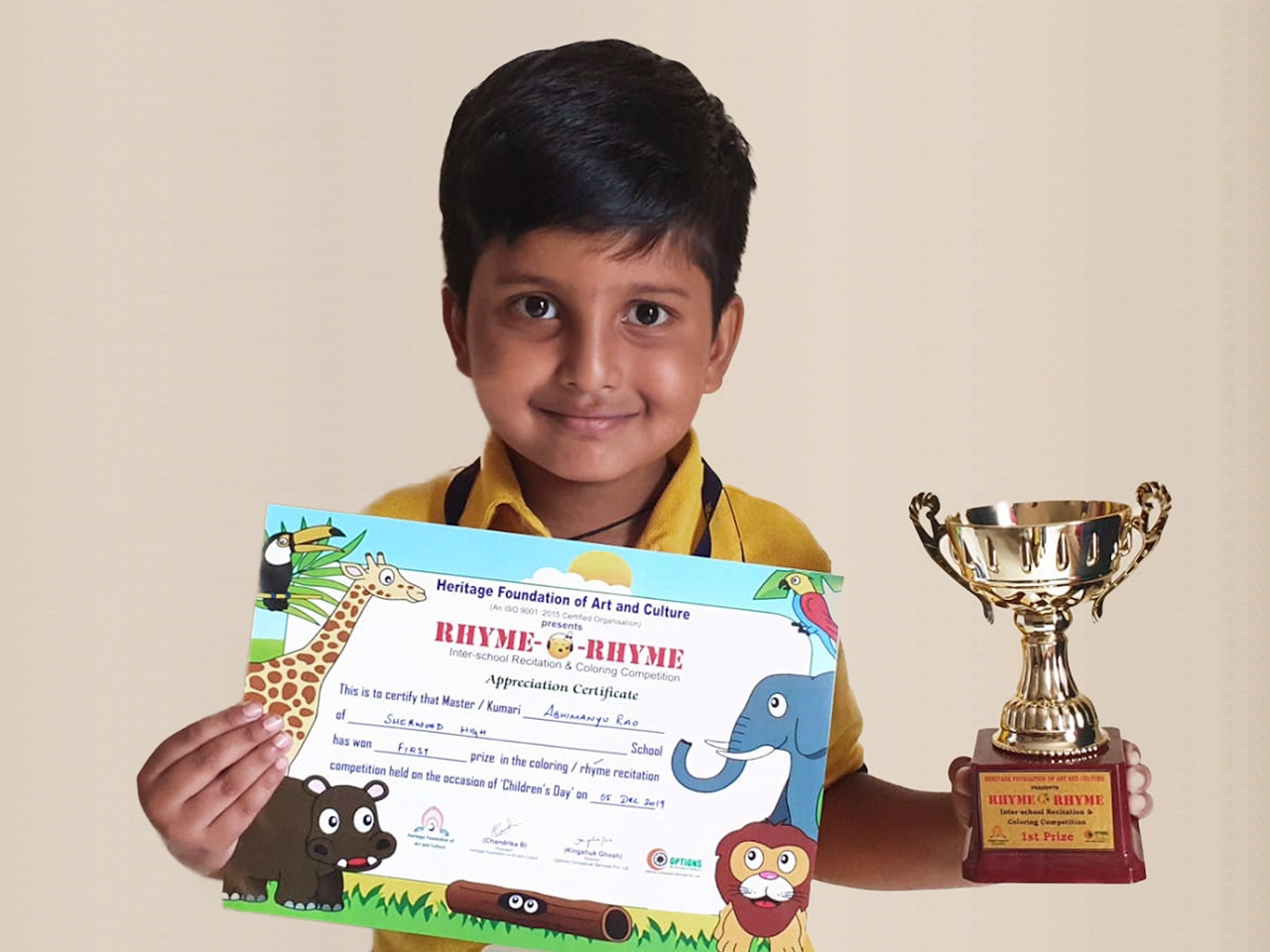 Abhimanyu the Rhyming champion
We are delighted to announce that Abhimanyu of Nursery B has won the first prize in inter-school Rhyme – o -Rhyme competition.
The event was organised by the Heritage Foundation of Art and Culture on the occasion of Children's Day for pre-primary children.
Abhimanyu bagged the award for his talent in Rhyme recitation. He was facilitated with a certificate and a trophy.
Sherwood High congratulated Abhimanyu on his achievement and wishes him all the success for future such events.