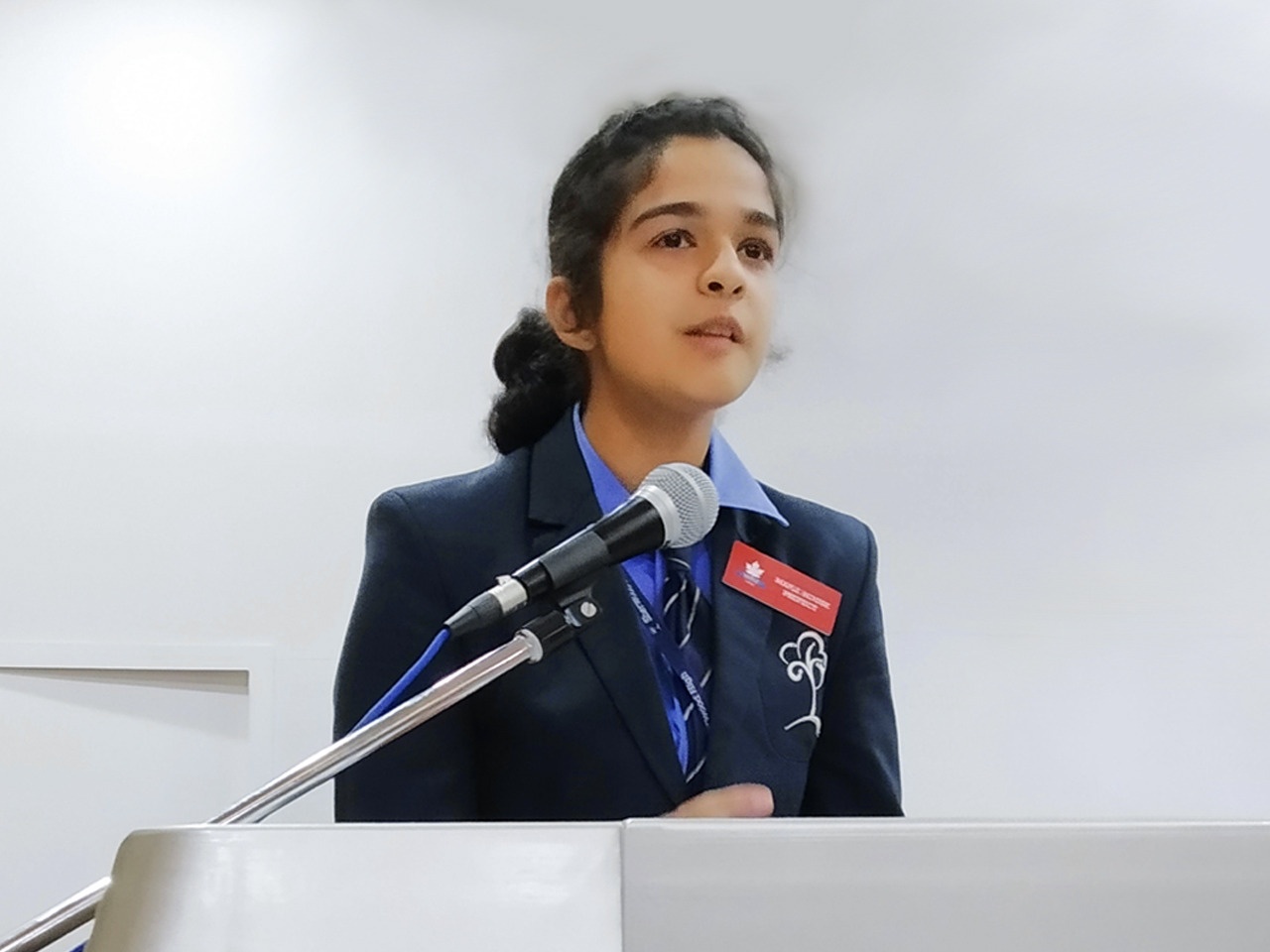 Juhi Arora the best speaker
A round of applause for Juhi Arora for winning the Best Speaker award at Times NIE debate south zone competition.
Juhi Arora of grade eight spoke in favour of the topic 'Climate change – a distant threat'. An exciting and fierce competition. Juhi spoke about how relevant the topics is when she mentioned the forest fires which destroyed many species and floods caused my rising sea levels. She gave out facts and statistics. She also stressed the time to work on the situation is now. In her concluding speech, she said that society can use effective measures to curb global warming and climate change.
To emerge as a best speaker from among 25 participants is commendable.
Congratulations Juhi!! We are proud of you!!