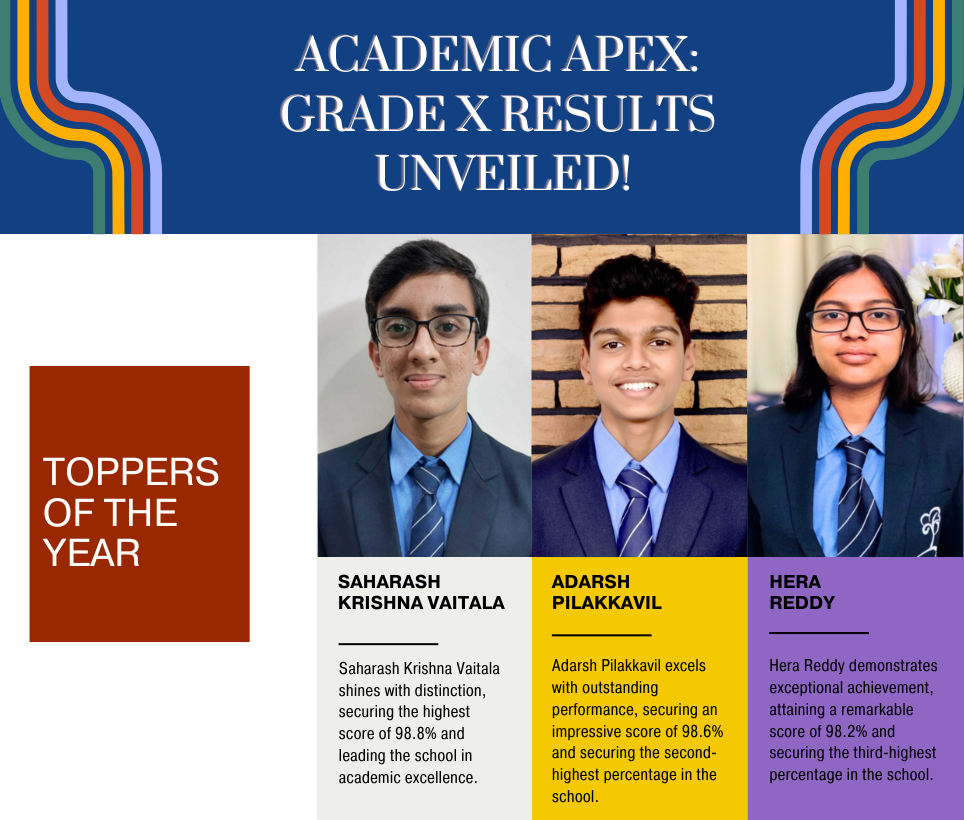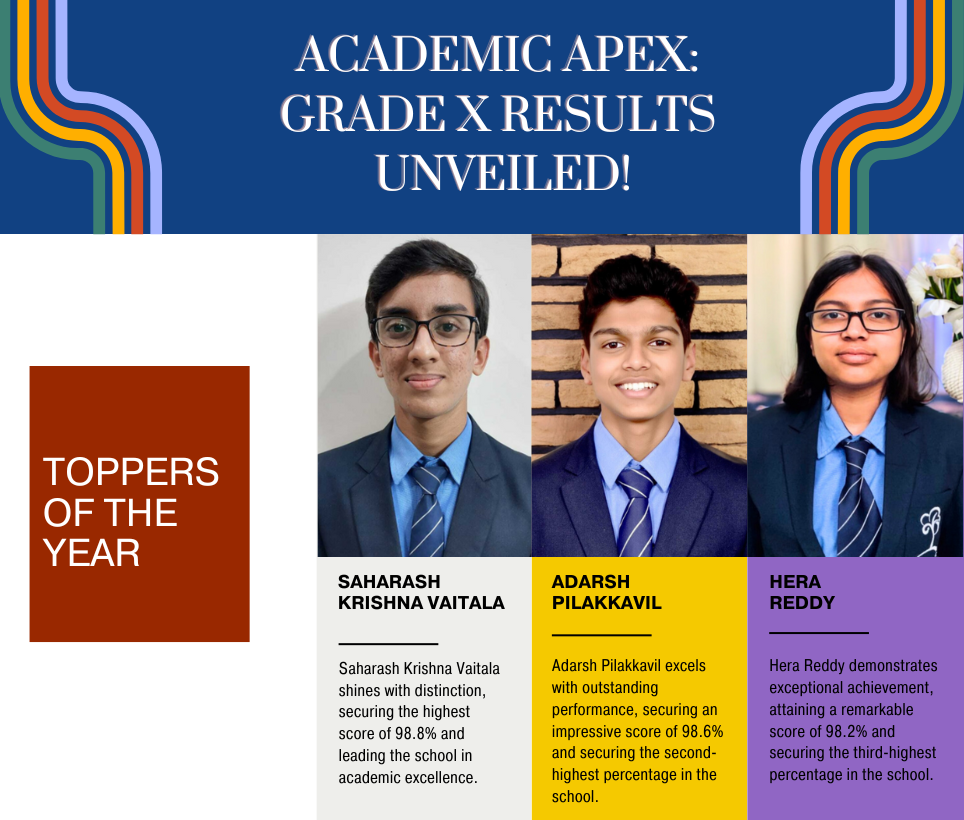 ACADEMIC APEX:GRADE X RESULTS UNVEILED!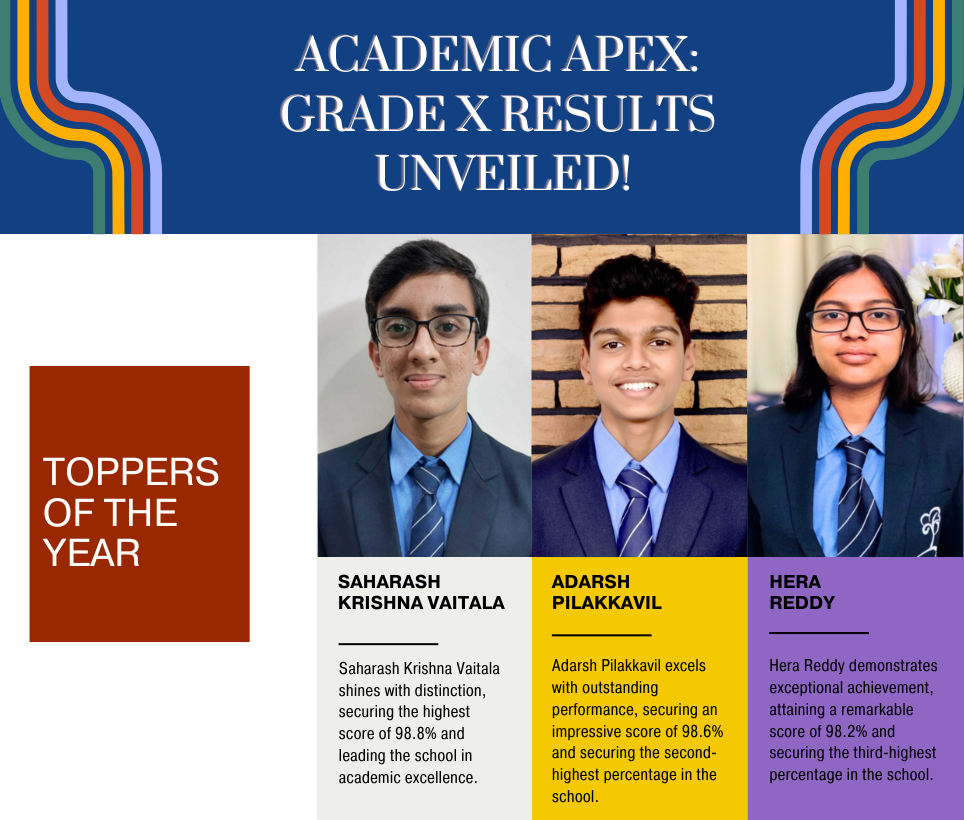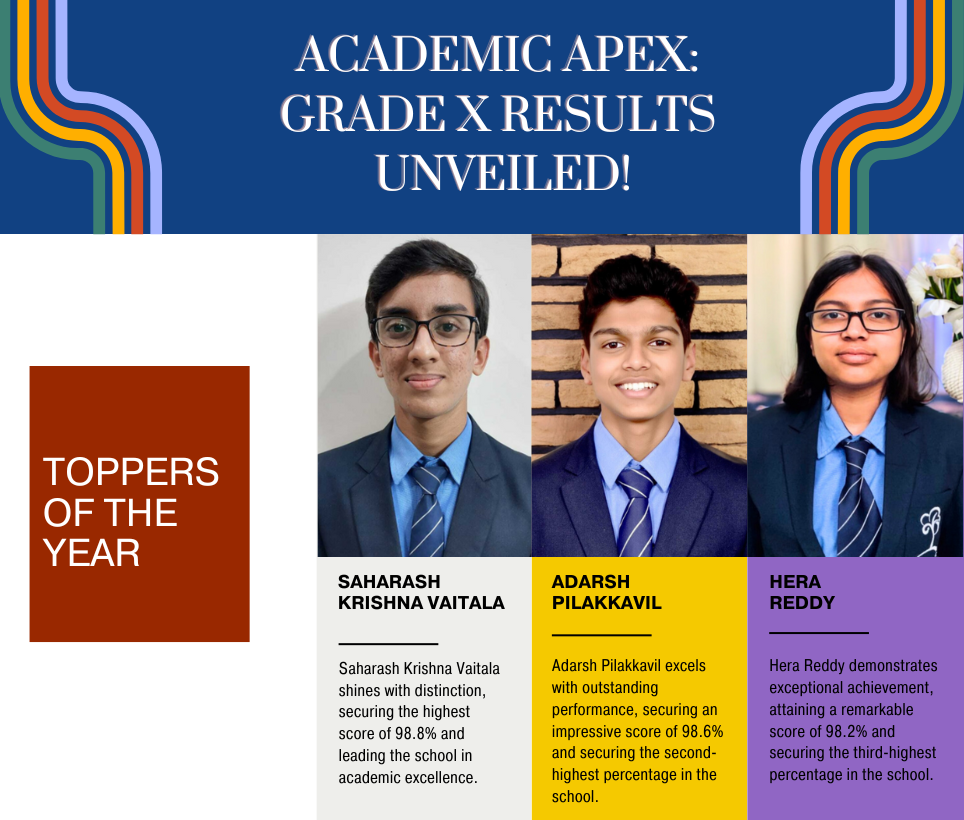 It takes hours of polishing for a diamond to shine and our gems in Grade 10 have once again sparkled brightly. Hours of painstaking studies and sleepless nights of our students have finally paid off. It's yet another season of celebrations for the Sherwoodians. Our school is abuzz with the euphoria of our students reaping the rewards of all their hard work, persistence and devotion.
Academic performance is one of the yardsticks through which we measure the success of our students and our pupils have come out with flying colours. The performance of Grade 10 is the foundation on which careers are built and lives are shaped. However, the scores of Grade 10 is not just the result of one year, it reflects years of foundational work laid down by our students under the guidance of our experienced and dedicated faculty, with the active involvement of parents.
With the kind of holistic and balanced approach we have for education, our students don't rely entirely on memorising of the texts, rather the success of our students is primarily based on understanding of the concepts and learning their practical applications. Though, our students have done outstandingly well in their exams, we believe their scores hardly reflect the command they have on the various subjects, their cognitive abilities and practical capabilties. These scores are just a fraction of the brilliance they possess and the excellence they stand for.
Nonetheless, exams and the results are important milestones in the life of students and that is why every year we eagerly await the results of our champion students. And like every year, once again our brilliant students have made us exceedingly proud with their performances. A school's real identity and claim to success is not the infrastructure and the facilities it offers, but the students it produces.
At Sherwood High, we believe in developing learners and leaders of outstanding calibre. That's why our tagline is learn, lead, succeed! Our students are our real assets and we take great pride in their outstanding performances. We congratulate all our students, faculties and parents for another 100 per cent result in Grade 10.
Our students registered an astonishing 35 scores of 100, while 58 students scored above 90 per cent, with our top three scoring above 98 per cent. Our topper Saharsh Krishna Vaitala scored 98.8%, followed closely by Adarsh Pilakkavil with 98.6%, while Hera Reddy scored 98.2%.
STUDENTS WHO ACHIEVED 95% AND ABOVE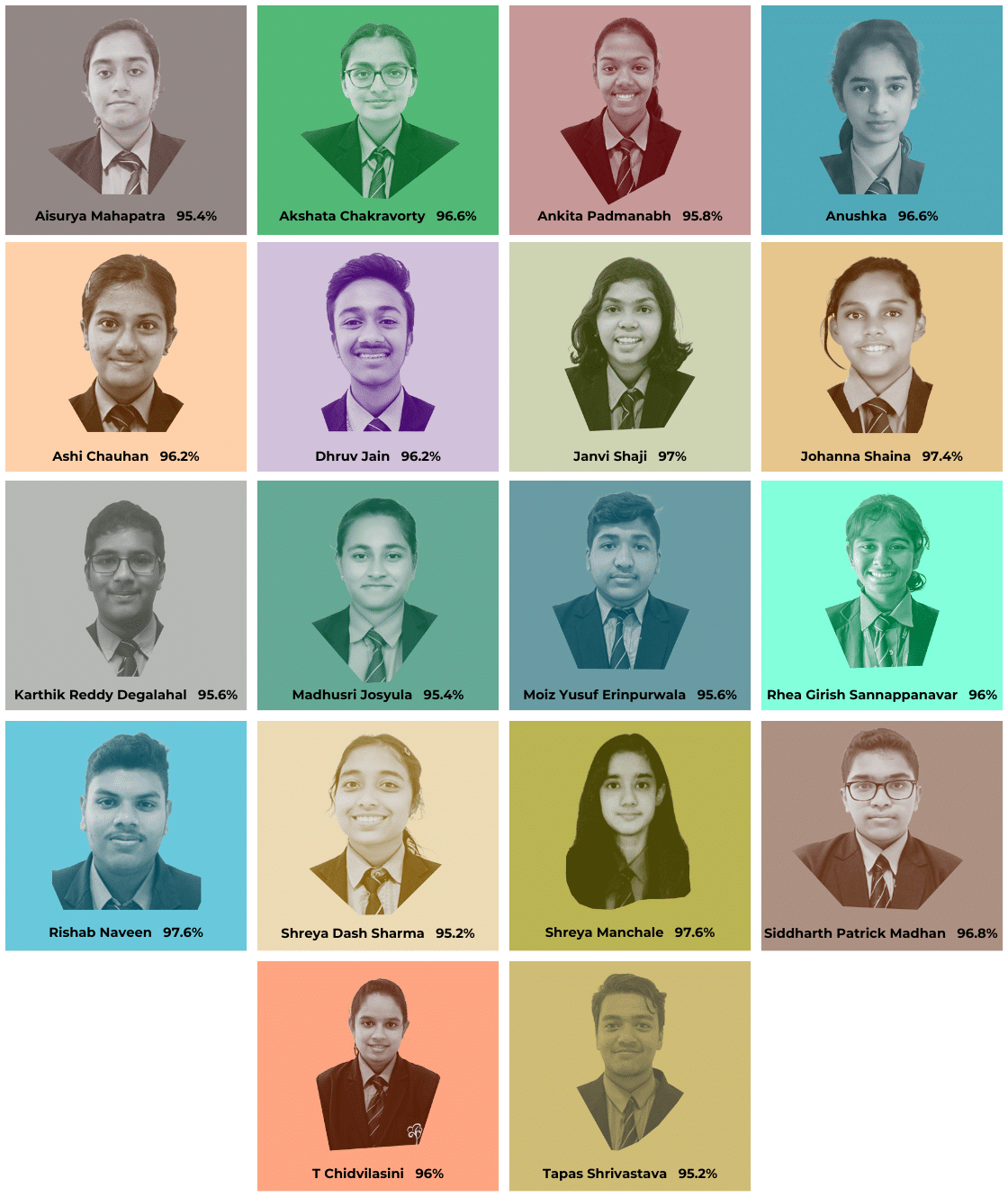 STUDENTS WHO ACHIEVED 90% TO 94.9%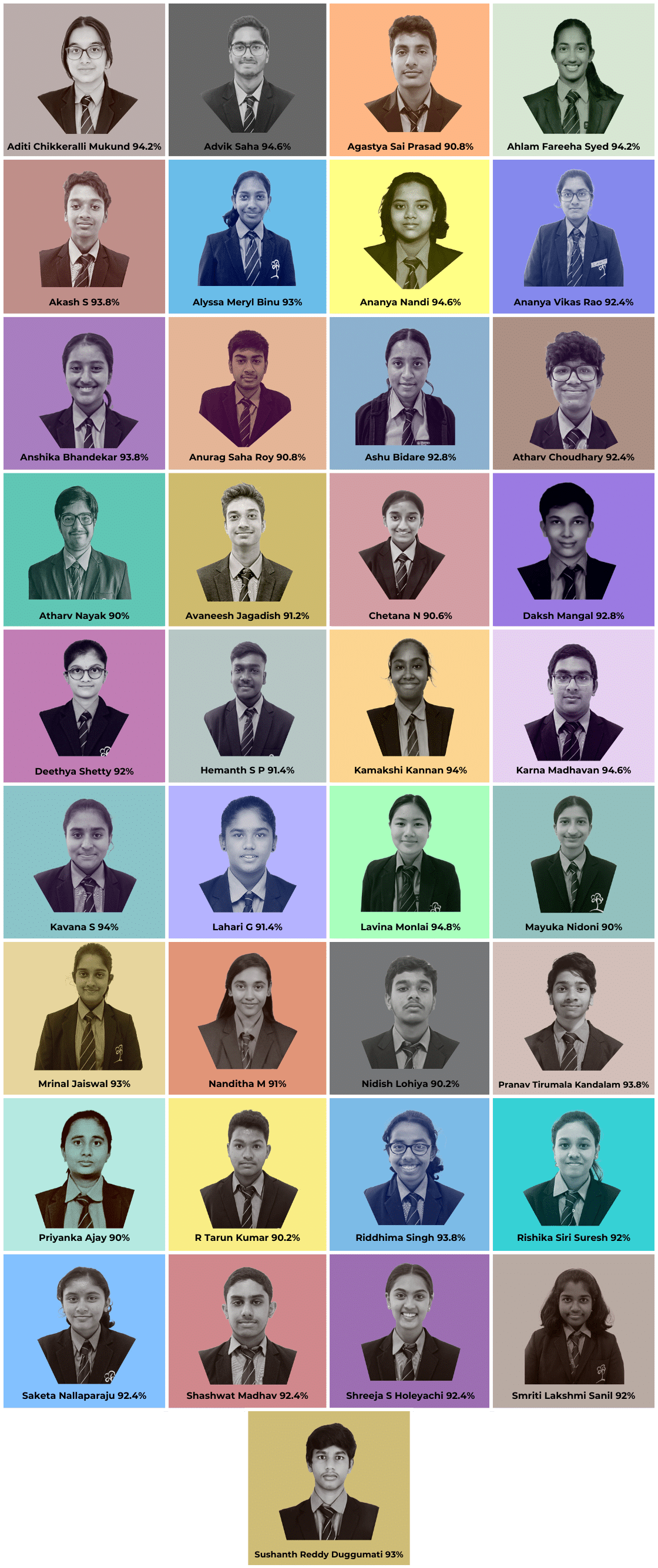 STUDENTS WHO SCORED CENTUM IN DIFFERENT SUBJECTS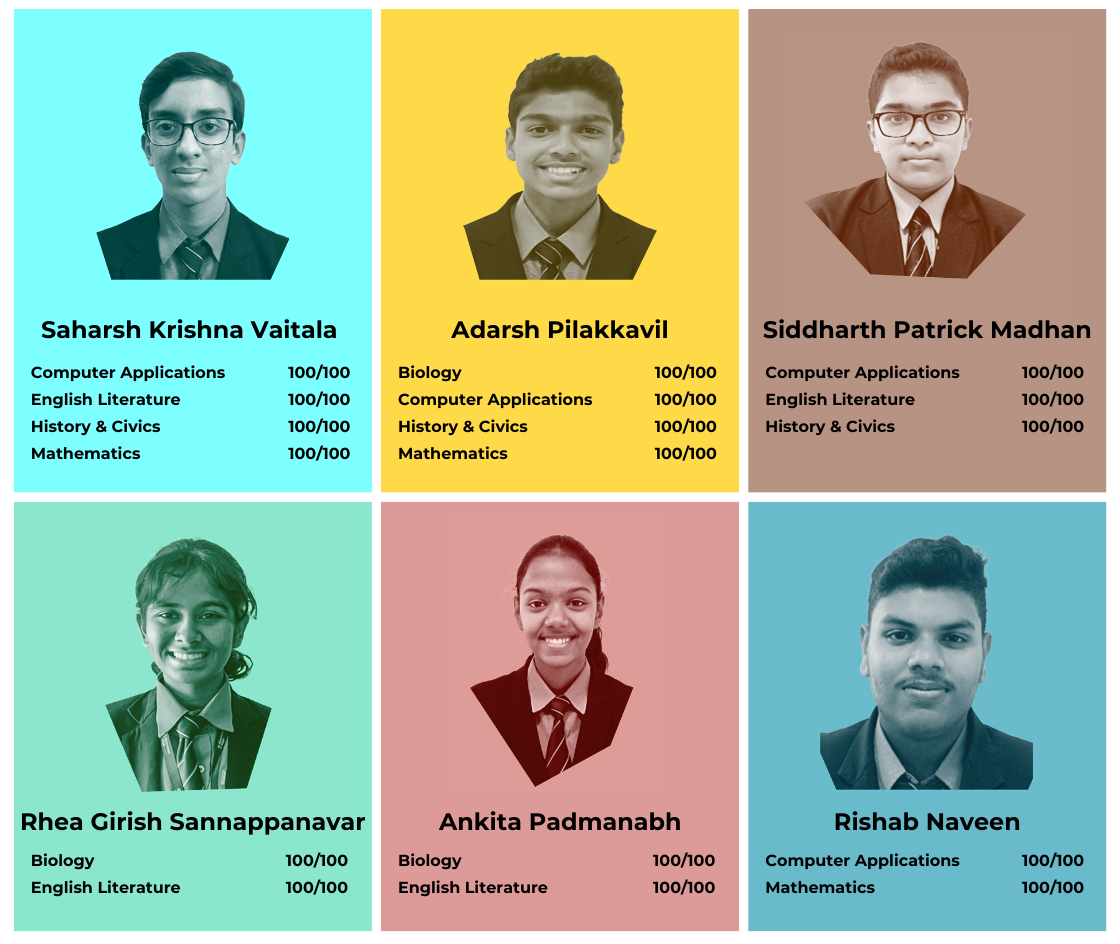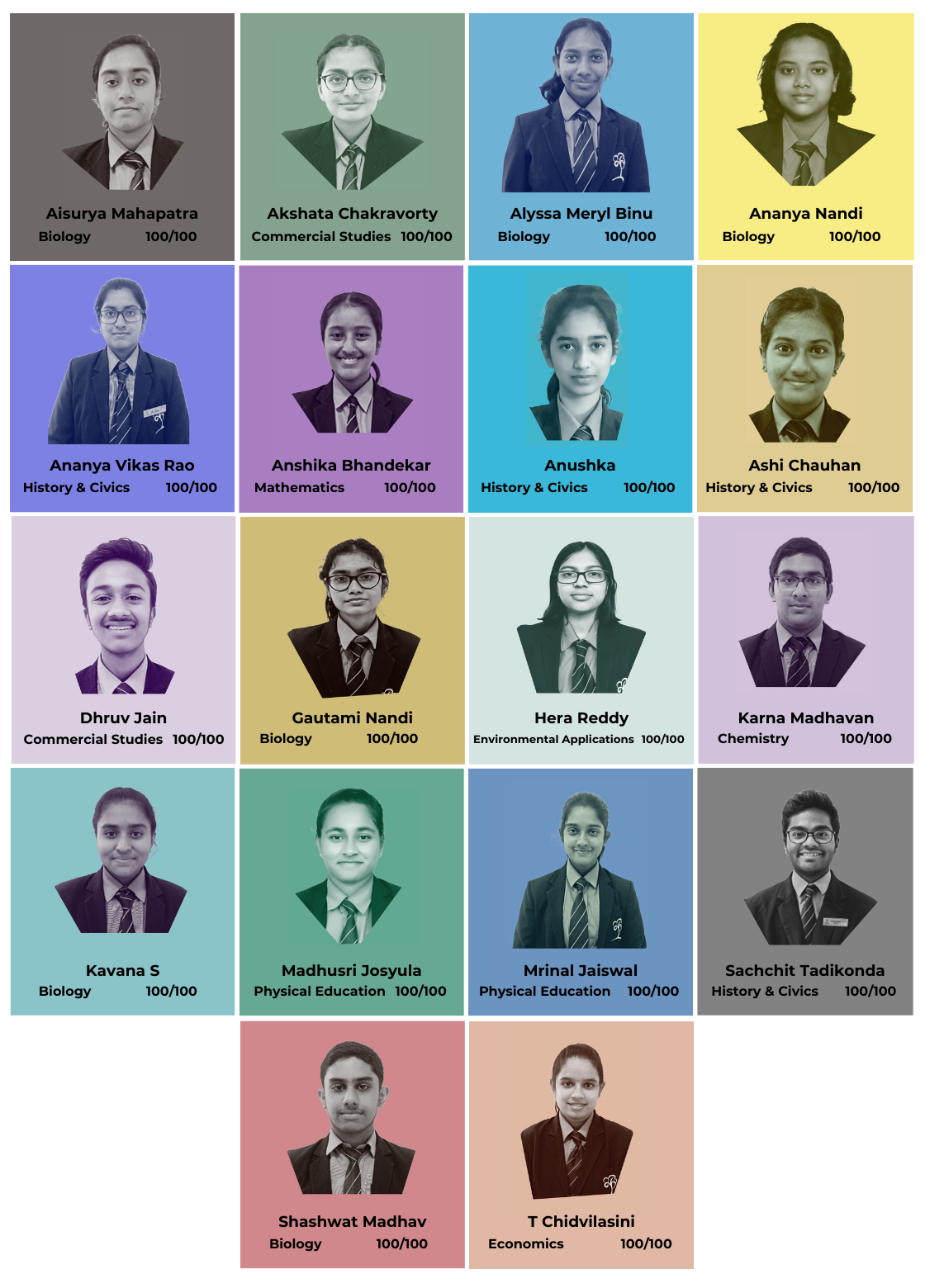 Sherwoodians consistently set the bar higher and the following batches will have some catching up to do to beat this year's results. Once again, we congratulate all the students, their teachers and parents for ensuring such an outstanding result!