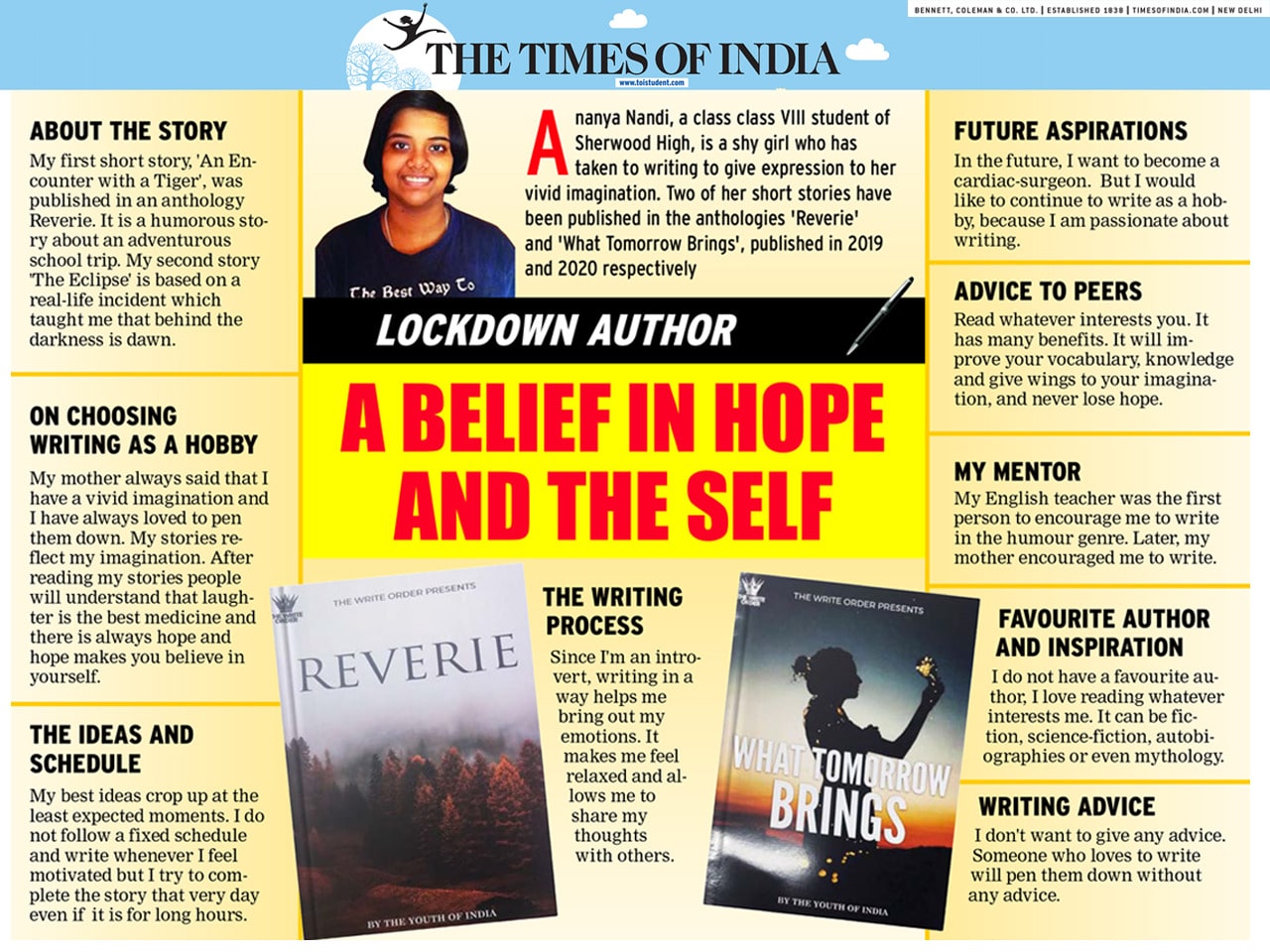 Ananya Nandi!! Our very own blooming author!
Our hearty congratulations to Ananya Nandi of grade VIII, to be recognised and featured in an article for Times NIE. The article is very encouraging and talks about her passion as a writer, her aspirations, her writing advice and so much more.
Ananya started writing from an early age of 8. It all began when she started drawing small pictures on boxes and writing something about it. Her mother reminisces this as "It used to be like a comic book where there are sketches and narrations below." She also showed the same interest in school during her drawing classes and wrote about it later at home.
It was her English teacher, Ms Sri Priya V, who first recognised and encouraged her talents and motivated her to write more in the humour genre. She was very impressed by the story Ananya wrote during a creative writing contest held at Sherwood High.
Her first story 'An Encounter With A Tiger ' got published in the book Reverie in 2019, which comprises short stories by multiple authors. An Encounter With A Tiger is a humorous story about a school trip. In 2020 her second story ' An Eclipse ' got published in the book 'What Tomorrow Brings.'  ' An Eclipse ' is inspired by a real-life incident and talks about hope, showing the idea that there is dawn behind the darkness.
Her next book will be a collection of short stories out of which she has drafted three already. Her stories reflect her thoughts, feelings and interpretations .
Way to go, Ananya….. Sherwood High is proud of you!!!!