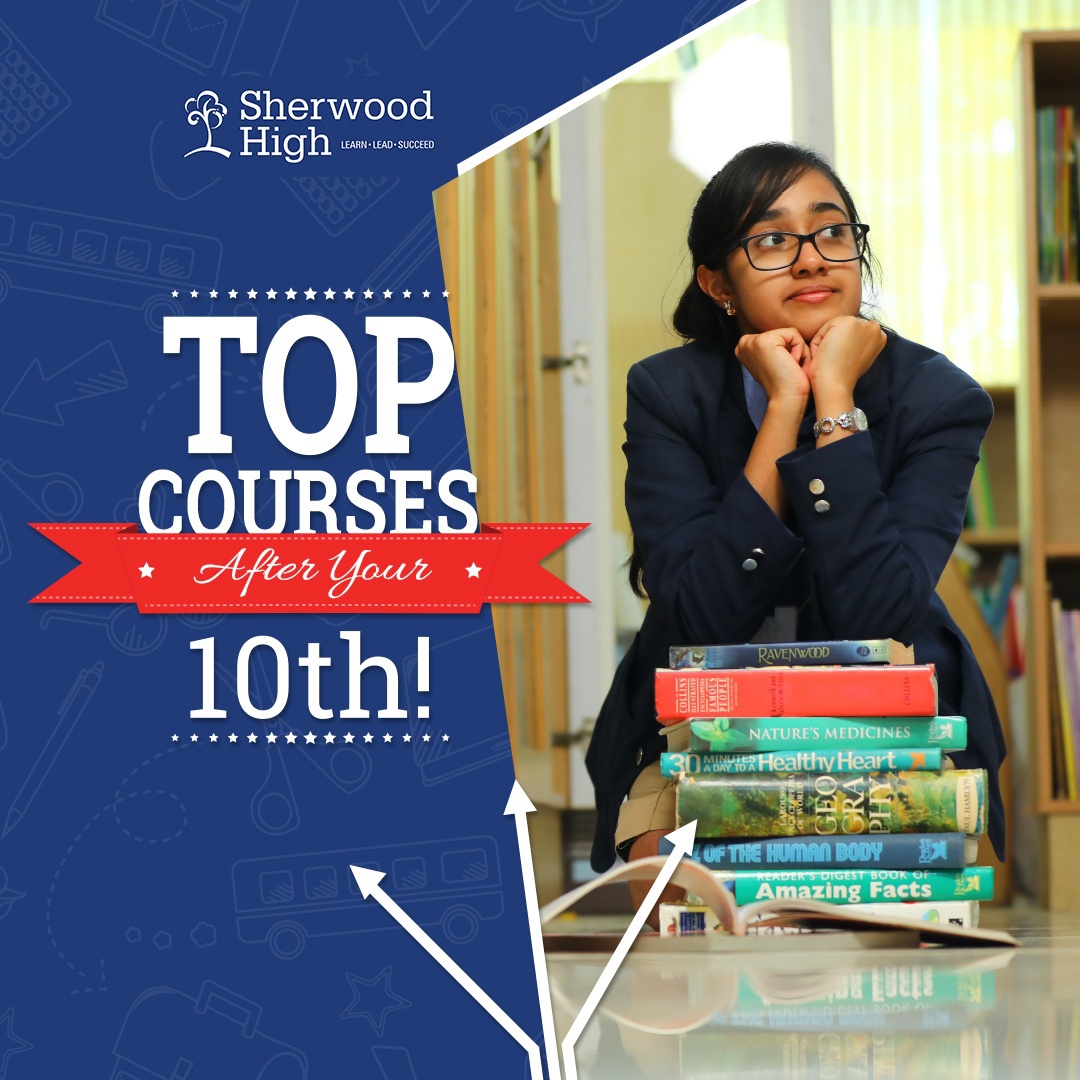 Top Courses after Class 10th
Top Courses after Class 10th
The question on everyone's mind right now is "What course after class 10?"  It is tough having to make an informed choice at this stage in your life when you have not been exposed to enough information to make it! Well meaning people will tell you that the career course you choose now will stick with you for the rest of your life. Rest assured it won't! There are numerous instances of people who have given up their careers when they were in their 50's and 60's to follow their life's passion.
At this stage however, it will be good to have a general idea about what you definitely would and wouldn't want to study.  Is mathematics your strongpoint? Certain that you do not want to study Physics or Chemistry again? Keep this in mind when looking at the various options for courses after class 10. Based on your preferences shortlist a couple of streams which consist of subjects you would enjoy doing, this will give you a head start down the right track. Talk to your parents, teachers or older siblings before making the final decision, but the choice will ultimately be yours to make.
Here we will take a look at the various course options (known as streams) after the 10th and give you an overview of what they entail. A few of the corresponding UG courses and career options are also listed to give you an insight into the future prospects of each stream.
The three main streams available are Arts, Commerce and Science.
Arts Stream
Subjects
Nowadays studying Arts is a matter of choice rather than compulsion for students. If you are interested in Literature, Foreign Languages or have a very creative mindset, this is the perfect stream for you. Depending on the school, you will have a variety of subjects to choose from like Political Science, Environmental Science, Sociology, History, Literature etc. English will be a compulsory subject in every stream. 
Under graduation and Career Options
Right from traditional UG courses (BBA, BA etc) to those tailored for every form of creativity and talent (filmmaking, fine arts, event management etc), you will be really spoilt for choice. This stream gives you the opportunity to turn your life's passion into a fulfilling career be it in the field of dance, music, filmmaking, social work etc. 
Commerce Stream
Subjects
In this stream, the core subjects are Accounts, Business Studies, Economics and Mathematics. While the first three will be relatively new areas of study for you, it is just a question of understanding the fundamental techniques involved in them.  If you are good at number crunching and analysis this would be the perfect stream to follow.
Under graduation and Career Options
You can opt to do your Bachelors in – Commerce, Business Administration, Finance etc. Specialisation in the form of an MBA or a CA, CS course among others opens up amazing career options in the world of banking, finance, management etc. Nowadays the popularity of this stream has increased to such an extent that it is considered on par with the science stream.  
Science Stream
Subjects
Having played a significant role in shaping human lives, if you have an inquisitive and logical mind paired with great patience, this will be the apt stream for you.  An interest in science is also very essential. 
This stream can be further classified into two sub-categories: 
PCB – Consists of subjects like Physics, Chemistry and Biology.
PCM – Mathematics is offered here in addition to Physics and Chemistry.
Under graduation and Career Options
PCB is the right stream if you would like to pursue MBBS or other related courses like BDS, Biochemistry, Microbiology etc. Since Mathematics is not a subject here engineering cannot be pursued. On the other hand for the PCM stream, Engineering and related fields like Telecommunications, Biotechnology, Architecture etc are possible course options.
Career options are many after completing your area of Medical or Dental specialisation. The field of Engineering offers offbeat career options in Aeronautics, Robotics, Naval Architecture etc in addition to the standard offerings.
It's a jungle out there.
Some of you might find your way through all the dense vegetation quite quickly. Some of you might want to explore the forest, lose yourself through some tangled vegetation, cross a stream or two and then finally find your way.
You could be either of the two, what matters is you find happiness in whatever you do!